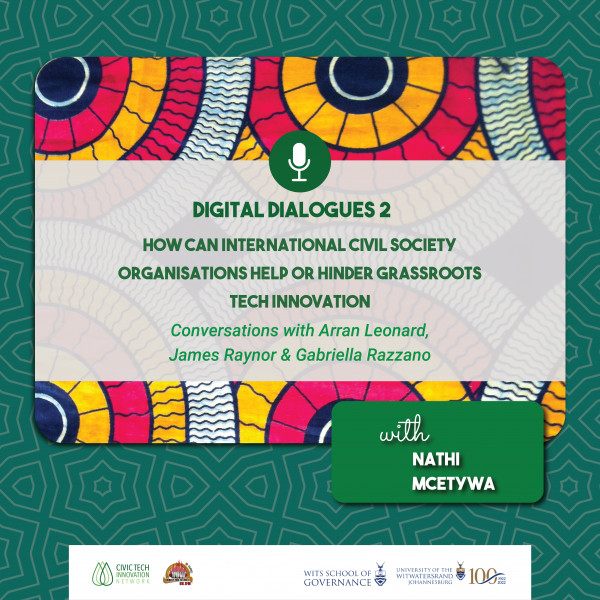 How can international CSOs help – or hinder – grassroots tech innovation?
The global reach of international civil society organisations (ICSOs) allows these organisations to develop, scale-out, and tailor innovative approaches and novel use of technology across borders and in different countries and settings. They may also have sufficient resources to influence the policies and operational and resourcing environments for the development and adoption of innovation and technology in some national contexts. While pursuing their own broad digital innovation and transformation strategy, they invest in their operations and internal functions, and data management.
These organisations operate with technological partners and outsource the development and maintenance of specific digital functions. Data is often stored and processed by commercial partners. There are ICSOs investing in start-ups. At the same time, there is considerable digital innovation from grassroots groups, civic tech networks, local NGOs, and social enterprises, generating effective data and digital solutions and new ideas for using tech for social good in the areas and with the communities, they support and represent. Initiatives that demonstrate proven impact and innovation can attract interest for wider applicability and replication, beyond the operational or resourcing mandates and constraints of where they originated.
Get in touch:
Visit
https://civictech.africa/
Follow @CivicTechAfrica on Twitter
Follow Civic Tech Innovation Network on Facebook
Follow Civic Tech Innovation Network on LinkedIn
Share your civic tech initiative with us