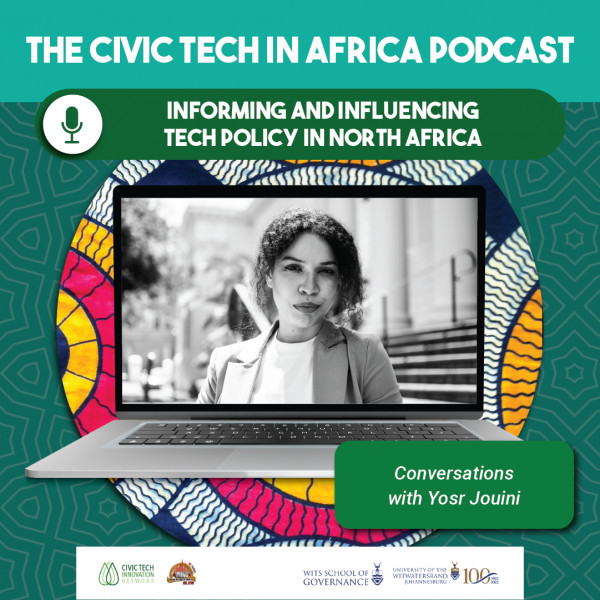 Informing and Influencing Tech Policy in North Africa | Yosr Jouini
Yosr Jouini is an interdisciplinary researcher studying emerging technologies and their social implications in the global South. She is the director of Technoloxia, a technology & innovation centre based in Tunis. She is also the host of the 'Digitally Yours podcast', which specialises in digital rights. Technoloxia is a North African-based collective with a mission to provide community-centered perspectives on the region from the region.

Technoloxia is the newest member of the Regional Ambassador Programme (RAP). The Regional Ambassadors Programme (RAP) founded in 2022, is a programme aimed at strengthening regional connection and participation in the civic tech space.

Yosr joins Nathi Mcetywa to talk about the growth of civic tech in Tunisia and more generally in North Africa. She reflects on the impact that collaboration has had for North African civic tech organisations in Tunisia. She also reflects on another level of accessibility that innovators need to think about and what that means for innovators. Read more about accessibility from this 'Accessibility ABCs guide'.