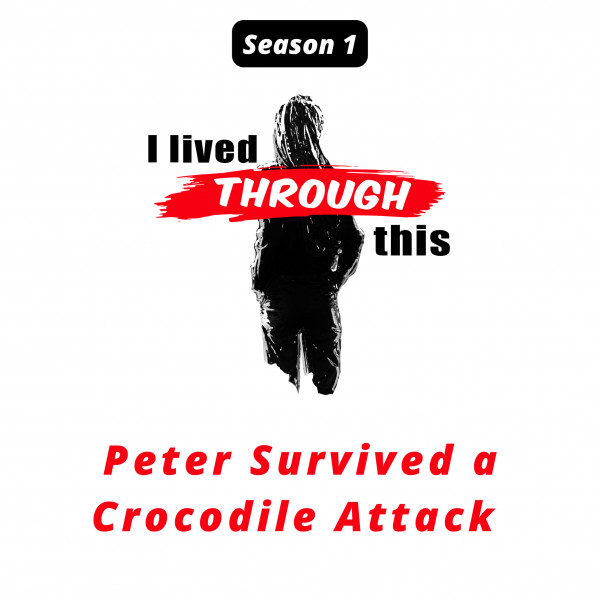 S1:5: Peter Survived a Crocodile Attack
When 71-year-old Peter Knottenbelt went on a family holiday to celebrate his retirement, he could have no idea, that the holiday would end in a fight for his life.
Season 1
I Lived Through This tells the stories of ordinary people who survived unimaginable situations. Every second week we hear a different unbelievable story told by the survivor and narrated by podcaster, Nicole Engelbrecht.
https://youtu.be/lAM-H1yaGE8
https://www.facebook.com/Stairsproject
Theme song: Howling At The Moon - D Fine Us
https://artlist.io/song/15786/howling-at-the-moon
Follow us on social media to join in the conversation with our survivors:
Twitter:
https://twitter.com/LivedThroughPod
Facebook Page:
https://www.facebook.com/ILivedThroughThisPod
Instagram:
https://www.instagram.com/ilivedthroughthis/
The stories told on I Lived Through This are told by those who experienced them, in good faith. The views expressed by the survivors in this podcast do not necessarily reflect the views of me, the podcast, or any sponsor of the show. Some of the stories on this podcast may include triggers for some listeners including descriptions of injuries, sexual violence, abuse, and other triggering topics. Please consider this when listening to this podcast.