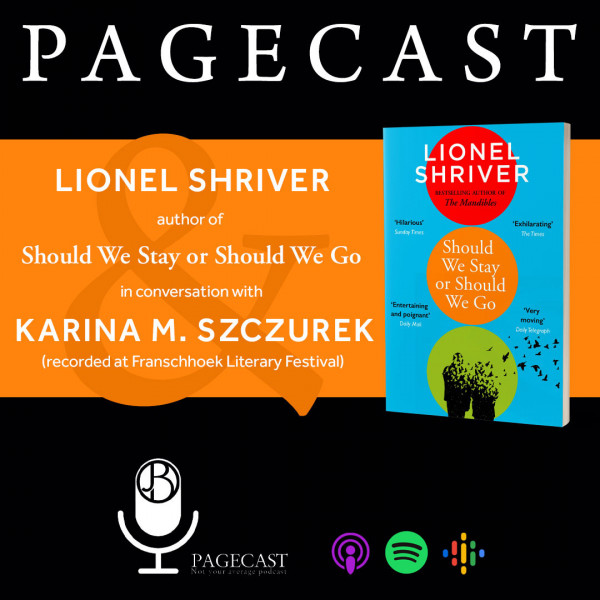 Serial troublemaker Lionel Shriver in conversation with writer and editor Karina Szczurek at FLF
Karina M. Szczurek talks to Orange Prize winner Lionel Shriver (Should We Stay Or Should We Go) and her knack for exploring social and cultural fault-lines.

Lionel Shriver is a journalist and author of 14 novels. Born in North Carolina, she divides her time these days between London and New York. A regular columnist for the Spectator in Britain and Harper's Magazine in the United States, Shriver has also written commentary for the New York Times, The Guardian, and The Wall Street Journal, among other publications. Shriver's 2003 novel, We Have to Talk About Kevin, sold more than 2 million copies, won the prestigious Orange Prize, and was made into a movie. She was also a finalist for the National Book Award in 2010 with her novel, So Much for That, a contemplation about the American health care system.

Shriver's latest book, Should We Stay or Should We Go, imagines a parade of possible outcomes when a healthy couple in their early 50s decide that when they reach their 80s, they will commit suicide.

KARINA SZCZUREK
VIEW [ 2022 ] EVENTS WITH KARINA SZCZUREK | | |

Karina M. Szczurek is a writer, editor and literary critic based in Cape Town. Most recently, she has co-edited the 2015 SSDA anthology Water: New Short Fiction from Africa (with Nick Mulgrew) and published her memoir, The Fifth Mrs Brink (2017). She reviews books for the Cape Times and LitNet.