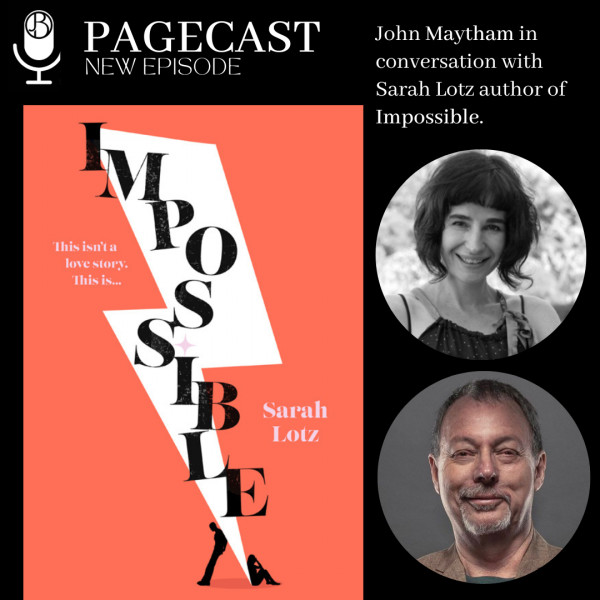 John Maytham in conversation with Sarah Lotz author of Impossible.
A deliciously witty romance with a closing twist that will take your breath away, Impossible deploys all the suspense and craft of Lotz's bestselling thriller The Three in a gleefully unpredictable tale of two strangers looking for love.

This isn't a love story. This is impossible.

Nick: Failed writer. Failed husband. Dog owner.
Bee: Serial dater. Dress maker. Pringles enthusiast.

One day, their paths cross over a misdirected email. The connection is instant, electric. They feel like they've known each other all their lives. Nick buys a new suit, gets on a train. Bee steps away from her desk, sets off to meet him under the clock at Euston station.

Think you know how the rest of the story goes? They did too... but this is a story with more twists than most. This is impossible.