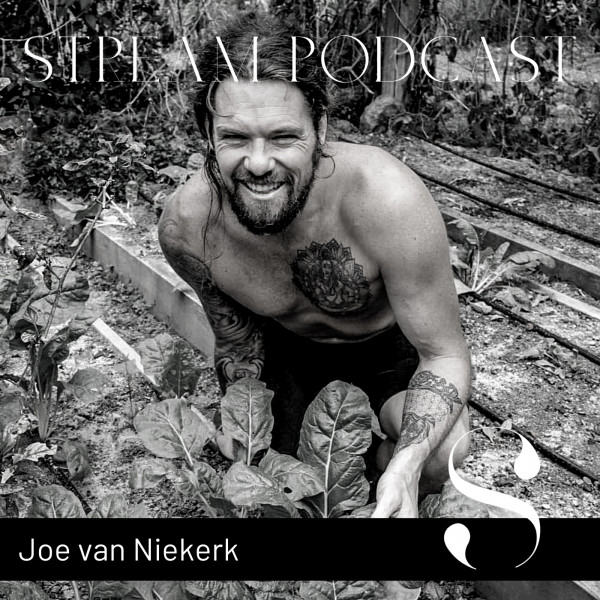 #14 Joe van Niekerk - Former SA Rugby Player turned Transformational Leader | Joe van Niekerk
Joe van Niekerk - Although we were connecting from two other sides of the world, we could genuinely feel Joe's contagious energy and passion, and the conversation got deep and meaningful real quick…my favourite type of conversation. We chatted to the ex-pro-athlete and legendary South African rugby player about his journey that lead him to reside in Costa Rica, running Rama Organica retreat centre, whilst practicing as a Transformational Leader who serves to awaken beings and boost their growth.

I was joined by my partner Rocco Tallie who stood in as my guest host – now asking him to take on such a public role would usually take a lot of convincing…but fortunately, Joe just happens to be one of Rocco's childhood hero's… like many South African kids wanting to pursue Rugby as a career and even going on to play for Melbourne Storms in Australia, Rocco was incredibly inquisitive as to how Joe decided to bid farewell to his career as an internationally renowned rugby player – a career that for about 20 years Rocco dreamt of pursuing.

Sponsor: Custom -X the sole distributor in South Africa for Thrill International glass chillers. The internationally patented units are produced in Italy and come in a range of different sizes, colours and styles, and not only frost your glass without diluting the liquid, they also sanitize your glassware and bar equipment. For more information head on over to custom-x.co.za or follow the Instagram page to see the units in action via @custom_x_sa.