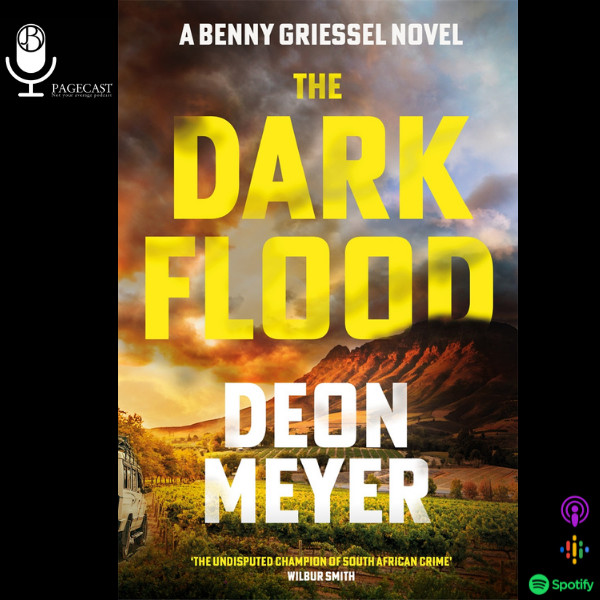 The Pagecast Holiday Round-up: The Dark Flood by Deon Meyer.
Welcome to day 2 of the Pagecast Holiday Round-up.

Deon Meyer lives near Cape Town in South Africa. His big passions are mountain biking, music, reading, cooking and rugby. In January 2008 he retired from his day job as a consultant on brand strategy for BMW Motorrad, and is now a full time author. Deon Meyer's books have attracted worldwide critical acclaim and a growing international fanbase. Originally written in Afrikaans, they have now been translated into twenty-eight languages. THIRTEEN HOURS was shortlisted for the CWA International Dagger and won the Boeke Prize in South Africa - the first time in the prize's 16 year history that a South African book has won. His novels have also won literary prizes in the USA, France, Sweden, Germany and the Netherlands, and the film rights to seven of his novels have been optioned or sold. Deon has also written two television series, and several screenplays for movies. In 2013 he directed one of his original scripts for the feature film The Last Tango.

Co-produced by Ingrid Klückow and Nicola Bruns. A special thanks to Boomhuis studios for the studio time and technical support.