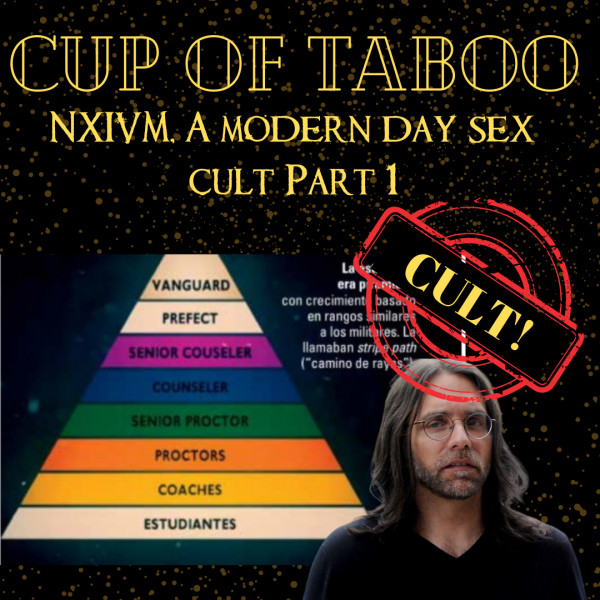 #17 NXIVM, A Modern Day Sex Cult: Part 1
This one made me so angry! This "Business group" managed to destroy so many lives! Targeting people who wanted a better life, and turning them into zombies that worshipped the ground that Keith Reniere Walked on. Listen to me talk about the basics of the NXIVM group, and what they offered to their members. Please give me a rating or review on Apple Podcasts, Reason or my website:
https://linktr.ee/cupoftaboo
. Please also make sure to listen to part 2 where I will go super in depth with what some members were put through and how they had enough of it and exposed everything! If you want to watch 2 amazing doccis, watch the Vow, and Seduced. And go read Sarah Edmonson's Book: Scarred.