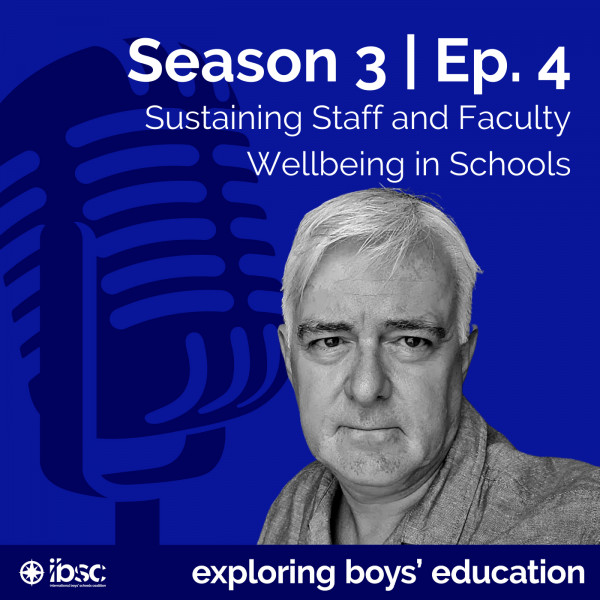 S3/Ep.04 - Sustaining Staff and Faculty Wellbeing in Schools
Gain invaluable insights about promoting well-being and resilience among all school staff from Andrew Cowley, co-founder of Healthy Toolkit and author of The Wellbeing Toolkit. Cowley explains why it's important to focus on staff well-being in schools and details a holistic approach for schools to consider. He also offers advice for school leaders and teachers as they strive to create positive school cultures that value well-being.

IBSC Exploring Boys' Education music composed and performed by Tom DiGiovanni.