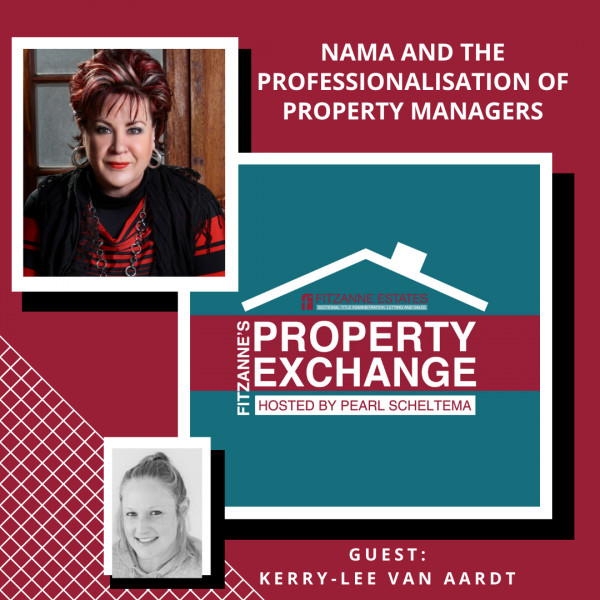 National Association of Managing Agents (NAMA) and the Professionalisation of Property Managers
In order to get the most out of sectional title living, it is also important to understand the key role that the Managing Agent plays in maintaining a sectional title scheme.

Choosing a Managing Agent is a very important consideration for Body Corporates and Trustees alike. To a certain extent, it is a subjective choice; you must get along with the people at the agency, after all. However, you also need to know that the company you trust to manage your property on your behalf is fully compliant and belongs to the correct regulatory bodies.

The property management company must also be a member of the National Association of Managing Agents (NAMA) and in this episode of Fitzanne's Property Exhange, Pearl Scheltema chats to Kerry-Lee van Aardt, General Manager at NAMA about why Managing Agents should be registered with NAMA and the plans NAMA has to professionalise the industry.