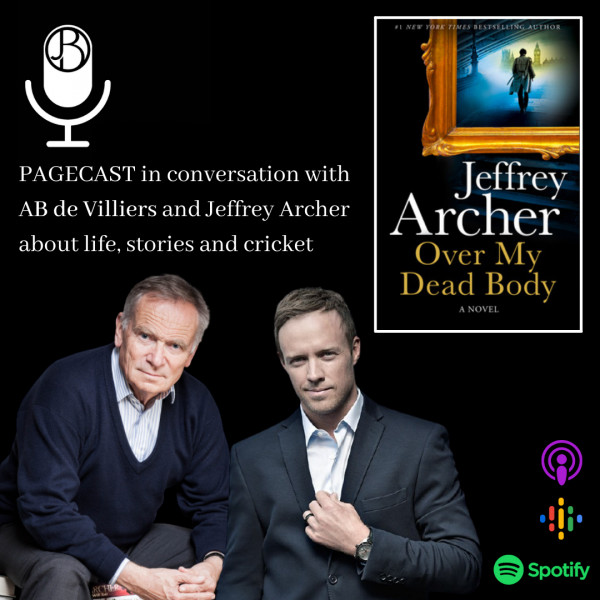 Legendary cricketer AB de Villiers chats with author Jeffrey Archer regarding his latest novel Over My Dead Body
Did you know SA Cricketer, AB de Villiers and widely loved author - Jeffrey Archer, are good friends?

Pagecast's Nicola Bruns and Ingrid Kluckow chat with de Villiers and Archer regarding how they met, their aspirations and Archer's new book Over My Dead Body.

Jeffrey Archer, whose novels include the Clifton Chronicles, the William Warwick novels and Kane and Abel, has topped bestseller lists worldwide, with sales of over 275 million copies. He is the only author ever to have been a #1 bestseller in fiction, short stories and non-fiction (The Prison Diaries). A member of the House of Lords for over a quarter of a century, the author is married to Dame Mary Archer, and they have two sons, two granddaughters and two grandsons.