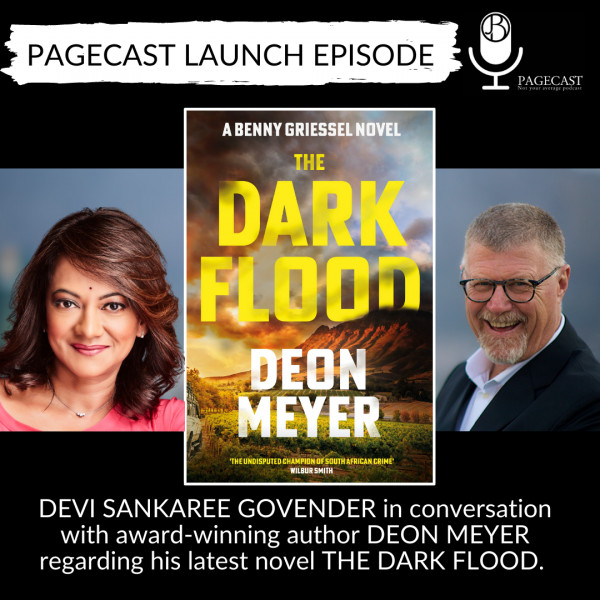 Devi Sankaree Govender in conversation with Deon Meyer.
Investigative journalist Devi Sankaree Govender is talking with crime writer Deon Meyer regarding his latest novel Dark Flood.

'The undisputed champion of South African crime' - Wilbur Smith

One last chance. Almost fired for insubordination, detectives Benny Griessel and Vaughn Cupido find themselves demoted, exiled from the elite Hawks unit and dispatched to the leafy streets of Stellenbosch. Working a missing person report on student Callie de Bruin is not the level of work they are used to, but it's all they get. And soon, it takes a dangerous, alarming turn.

One last chance. Stellenbosch is beautiful, but one man has ruined its economy. When estate agent Sandra Steenberg desperately needs a big sale, Jasper Boonstra and his gigantic corporate fraud have crashed the local property market. Bringing up twins and supporting her academic husband, she is facing disaster. Then she gets a call from Jasper Boonstra, fraudster, sexual predator and owner of a superb property worth millions, even now.

For Sandra, the stakes are high and about to get way higher.

For Benny Griessel, clinging to sobriety and the relationship that saved his life, the truth about Callie can only lead to more trouble.

Taut with intrigue, murder and suspense, exploding with action and excitement, The Dark Flood is a masterpiece from the author of Trackers and The Last Hunt.

'One of the best crime writers on the planet' - Daily Mail.