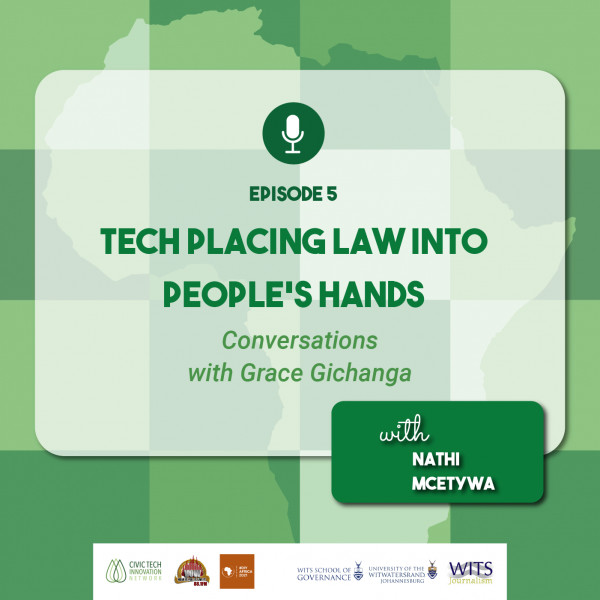 Tech placing law into people's hands | Grace Gichanga
Grace Gichanga is a social innovator and lawyer who founded Luma Law, a platform that provides affordable access to practical, relevant, and user-friendly legal information.
Grace talks to Nathi about founding the Luma Law platform and her journey of social entrepreneurship during the Covid-19 pandemic. She also speaks about the importance of understanding your 'Why' when running a tech social enterprise.
Get in touch:
Visit
https://civictech.africa/
Follow @CivicTechAfrica on Twitter
Follow Civic Tech Innovation Network on Facebook
Follow Civic Tech Innovation Network on LinkedIn
Share your civic tech initiative with us