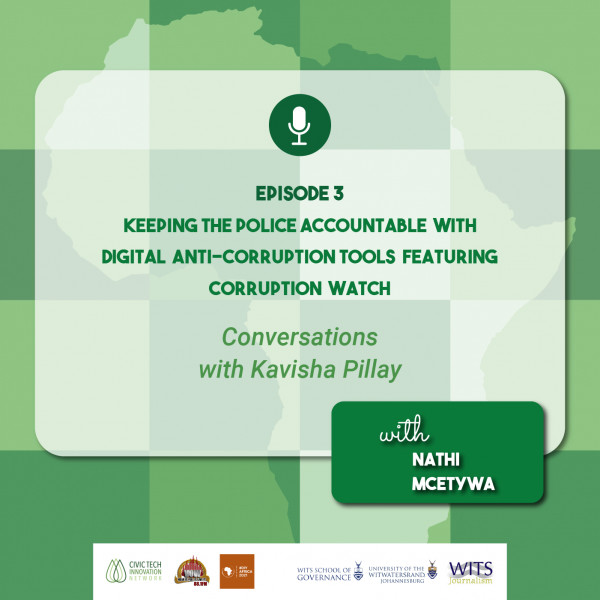 Keeping the Police Accountable with Digital Anti-Corruption Tools featuring Corruption Watch | Kavisha Pillay
Corruption Watch (CW), in response to the many whistle-blower complaints it has received on police corruption and inspired by its engagements with communities experiencing police violence and abuse, launched an interactive open data tool – Veza (a colloquial term for 'reveal' or 'expose'). The first of its kind in South Africa, Veza improves transparency in policing in the country and places the power to hold the South African Police Service (SAPS) accountable in the hands of the public.
In this episode, we are joined by Kavisha Pillay, who is a social justice activist who is the Head of Stakeholder Relations and Campaigns at Corruption Watch. She joins Nathi Mcetywa and Jimmy Maliseni from Alliance for Community Action (ACA) to talk about the anti-corruption tool, the Veza tool.
Get in touch:
Visit
https://civictech.africa/
Follow @CivicTechAfrica on Twitter
Follow Civic Tech Innovation Network on Facebook
Follow Civic Tech Innovation Network on LinkedIn
Share your civic tech initiative with us
.