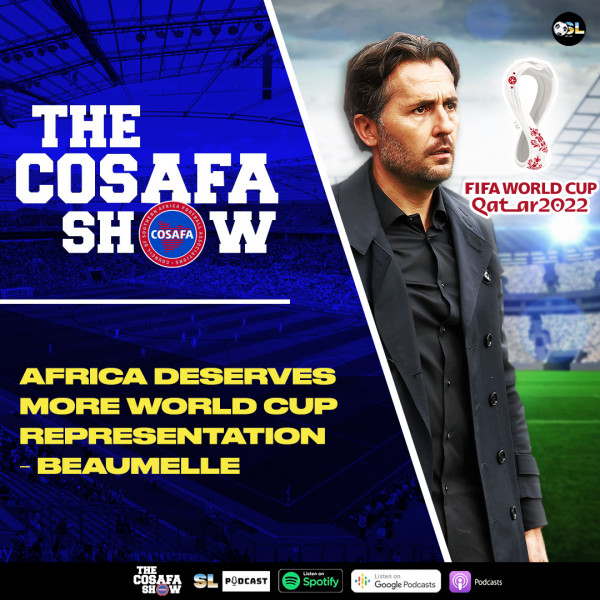 Africa Deserves More World Cup Representation - Beaumell
Former Zambia coach Patrice Beaumelle believes Africa should have more teams at the FIFA World Cup in 2022 and says the only way to take national teams on the continent to the next level is to have them play regularly at the global showpiece. Africa will have just five representatives from their 54 member associations in Qatar next year, while Europe, for example, which has 55 members, will have 13 slots, almost triple the number. Beaumelle, who is now in charge of Ivory Coast, says this uneven split is holding back the African continent, with the likes of South America to also have as many as five slots despite having only 10 members.
"Africa has good football and good players, and I feel like sometimes Europe underrates African football," Beaumelle says on The COSAFA Show. "I would like to pass a message to FIFA to say we don't respect African football, when out of 54 federations in Africa, only five can qualify for the World Cup. It is not even 10%."How can we represent the continent when you don't have one team in each group [at the finals]. When you look at Europe, I think they have 13 teams in the group stages. Sometimes you have two teams from Europe in one group at the World Cup."We have 32 teams [at Qatar 2022] and we have eight groups, but only five [African teams], meaning we are missing a minimum three teams." No African team has reached the semifinals and it was a poor showing from the five representatives in 2018, who each went out in the first round. But Beaumelle says this will continue while African teams have limited exposure to the global showpiece competition."To go to the semifinals, you have to get experience. If you put more teams into the competition, more will get out of the first round," he says."If you look at the last World Cup [Russia 2018], we were Morocco, Tunisia, Egypt, Nigeria and Senegal. That meant Ivory Coast, Ghana, Cameroon, South Africa, they stayed home. And I think such teams deserve to go to every World Cup.