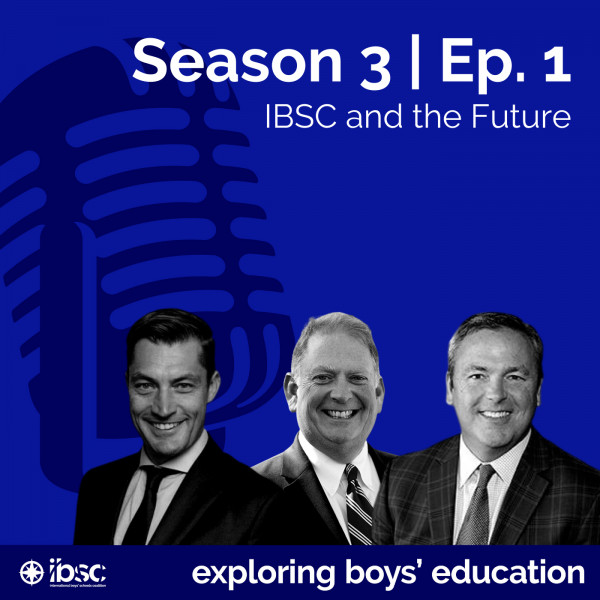 S3/Ep.01 - IBSC and the Future
Join Chris Post, David Dini, and David Ferguson as they reflect on the past 18 months, discuss their current thoughts concerning the education of boys, and examine what's ahead for IBSC. They emphasize the importance of relationships, belonging, and community; the power of gratitude and hope; and the opportunity we've all had to develop new patterns and pursue new challenges, while highlighting the benefit of global perspectives gained through IBSC membership.

IBSC Exploring Boys' Education music composed and performed by Tom DiGiovanni.