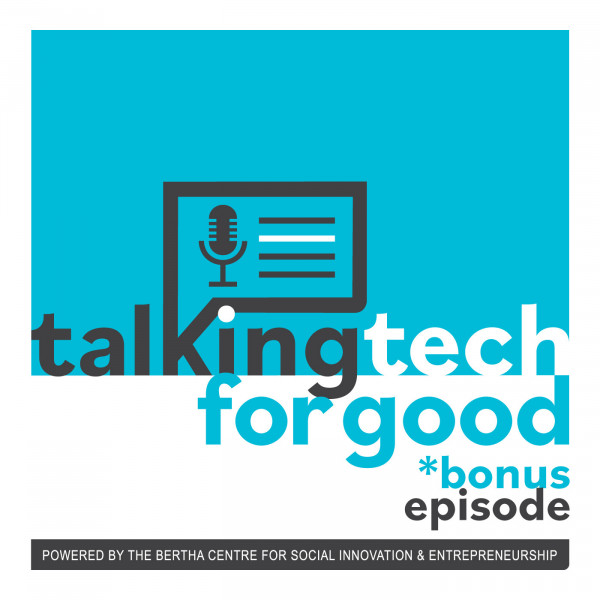 Talking Tech For Good and Civitech Collab- Bonus Episode
In this cross-over between the Civic Tech in Africa podcast and the Talking Tech for Good podcast, co-hosts Jason Bygate (of Capacitate) and guest Munyaradzi Dodo (of Magamba Network) discuss how young people can have their voices better heard in the corridors of power. Munyaradzi shares the journey he undertook with his team to establish Open Parly ZW, an initiative to promote a new generation of young citizen journalists, and the influence it had on other young people outside of Zimbabwe. He talks about the challenges and opportunities that come with upscaling an initiative such as Open Parly and also delves into why #DIYAfrica is such an important concept for young people in Africa.
Special thanks to Civic Tech Innovation Network (CTIN) team and VOW.fm, who handled the recording of this bonus episode.
To find out more about the 'Talking Tech for Good' podcast visit
www.techtalk.org.za
Don't forget to join the Civic Tech Initiative and the Bertha Centre for Social Innovation and Entrepreneurship at the session on 'African #DIY Civic Tech Approaches' on the 15th September 2021, at 15:00 (CAT).
This year, the Civic Tech Innovation Forum and Jamfest conferences invite African civic tech innovators, media innovators and stakeholders to connect around the ways in which digital innovators, innovations, initiatives and their support structures are playing out across our continent in the spaces of journalism, media, civic activism and public services - particularly in this pandemic era. The theme is DIYAfrica, focusing on how we can co-create meaning, identity and solutions for Africa.
The conference will be hosted on event hosting application Whova. (Download Whova to join this week-long conference.)
Learn more about this event and register here:
www.civictech.africa