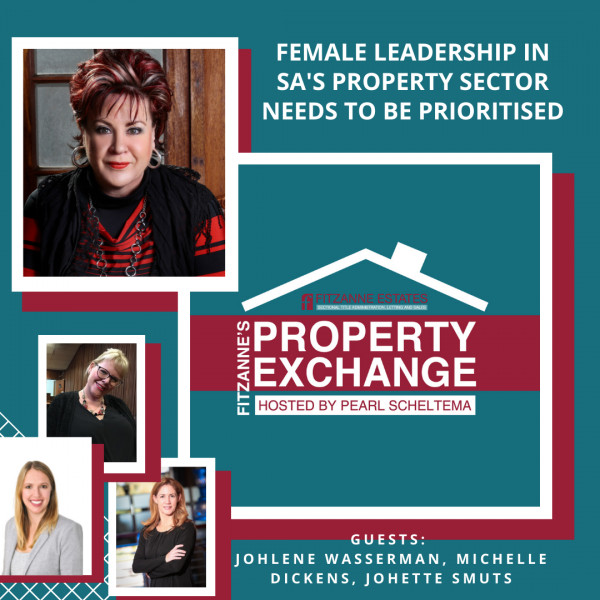 Female leadership in SA's property sector needs to be prioritised
We've made considerable progress in the last ten years, and women are increasingly being integrated into diverse professions across the property sector in South Africa. However, ensuring that women are represented in high levels within the sector remains a serious concern.



Although progress is sluggish, the wheels of gender equality and diversity in the property sector in South Africa are moving. Gender equality is a lifelong struggle. Women must continue to push boundaries without giving up, and large business must recognize the value of having female presence in the workplace.



In this episode of Fitzanne's Property Exchange, Pearl Scheltema speaks with some of the most prominent women in the property industry to unpack this topic. Guests are Johlene Wasserman, Manager of Governance, Compliance & Enforcement at CSOS, Michelle Dickens, Managing Director, TPN and Johette Smuts, Head of Data Analytics of PayProp.