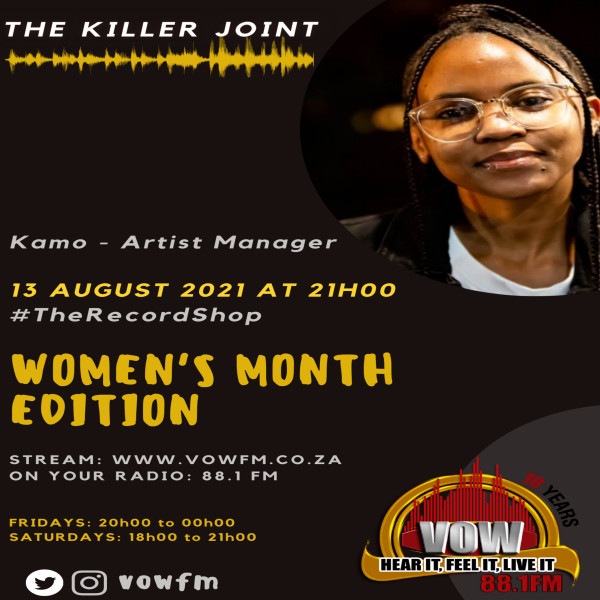 The Killer Joint - #TheRecordShop featuring Kamo Mailula
The month of August is known as Women's Month in South Africa and is celebrated nationwide. The Killer Joint under the station campaign slogan "I Am A Woman", decided to focus on the women in the house music space using the hashtag "I Am A Woman In House Music".

In this edition of #TheRecordShop, we feature Artist Manager, Kamo Mailula, who takes us through how being a woman artist manager is like in a male dominated industry. In addition to this, we touch on her upbringing. Closing the chat is a selection of 7 songs she chose.

Tune into The Killer Joint every Fridays from 20:00 to 00:00, and again on Saturdays from 18:00 to 21:00 on VOW FM 88.1, Hear It, Feel It, Live It.