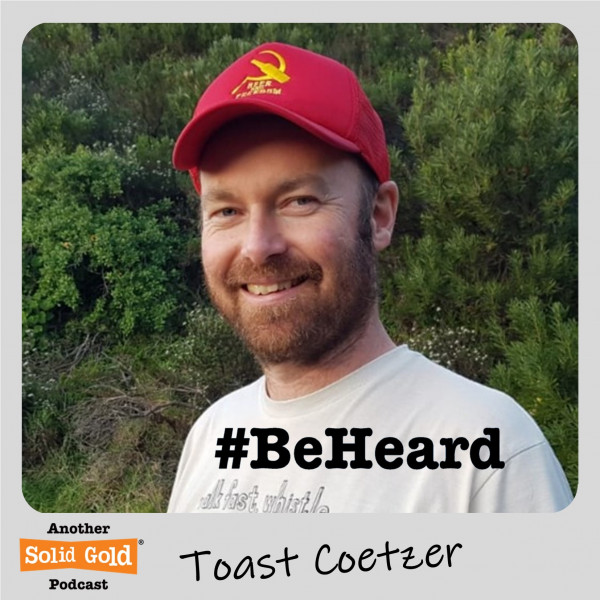 #021 Your Niche Is Out There Somewhere | Toast Coetzee
Are you a band looking to one day tour SA? Listen to this episode!

Wikipedia calls Toast Coetzer a South African poet. He would say that he's a writer, a travel journalist and the vocalist of The Buckfever Underground.

In this week's episode - the birth and beginnings of The Buckfever Underground, proper DIY merch-making and 'artifacts', the cumulative effect of consistently making things (KEEP MAKING THINGS!), the most delightful behind the scenes glimpse into a tour when you're a band with a cult following, and SO MUCH good advice for indie artists wanting to do the same.

With a ton of references to the landscape of the SA music scene at a certain point in our history, I'd call this episode a historically important artifact.

Also, if you're a writer keen on submitting your work to the Ons Klyntji Zine, email sendusyourpoems@gmai.com

Outro music: 'The Valley of Dancing Stones' by The Buckfever Underground from the EP 'Satelliet'.
Music used with permission from rights holder.