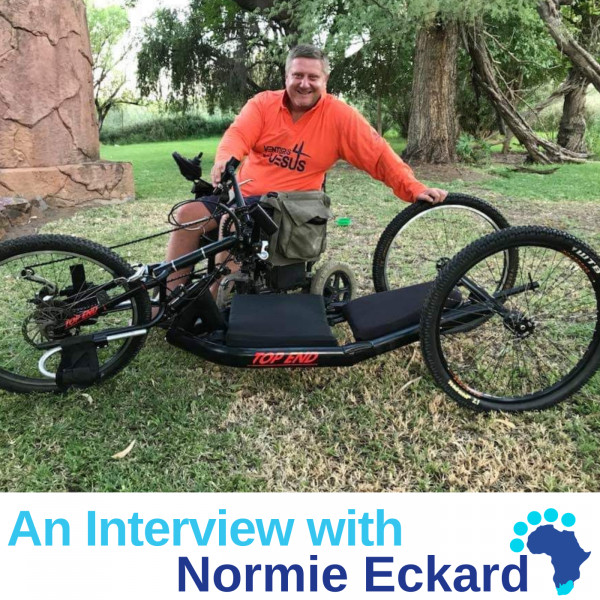 45 - Adventures for a Cause with Normie Eckard
In this episode, Lois Strachan chats with Normie Eckard from Ventures4Jesus who is an adventurer and traveller who uses his adventures to raise funds for others. Normie became a T7/T8 paraplegic after a motor vehicle accident when he was 18 years old.

Today's travel quote comes from the ancient Roman philosopher, Seneca: "Travel and change of pace imparts new vigour to the mind."

This episode was edited by Craig Strachan using the Hindenburg software. Credits read by Musa E Zulu.