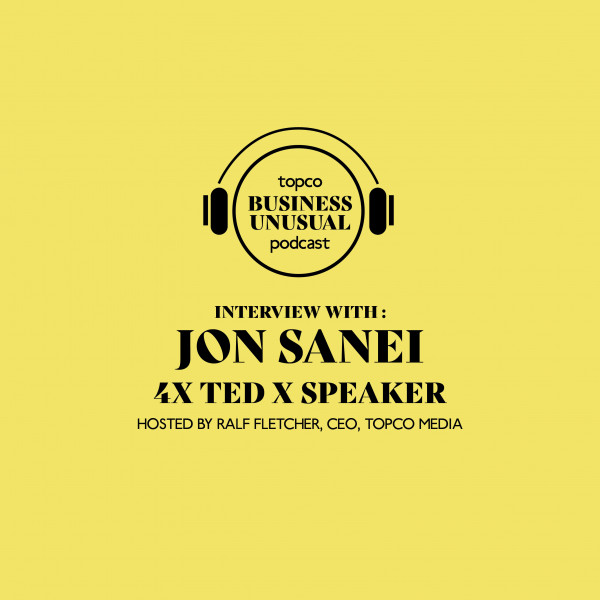 How do we take control of our future - Jon Sanei
It's the right thing to do! The importance of transparency for clients and staff

Best-selling author, 4x TedX speaker, and futures strategist, John Sanei, is passionate about psychology and technology, and engaging with brands across the globe to assist in building an optimal mental approach needed to make their future more abundant than they ever thought possible. With the launch of his first book in 2017, titled What's Your Moonshot?, John inspired readers across the globe to be brave enough to ask bold, critical questions about the future. In his second book, Magnetiize (2018), he poses compelling questions such as 'How do we take control of our future?' and 'What can we do to stop chasing and start attracting the life we want?'. Since then, he has gone on to publish even more life-changing ideas and concepts.

In this week's Business Unusual podcast, Ralf Fletcher, CEO of Topco Media chats with John Sanei for an incredibly insightful talk on 'taking pain and alchemising it' for future success. John touches on actively pursuing business and personal interests with intention, and asking the hard questions along the way. He also gives amazing advice for transitioning through times of uncertainty, discipline, and achieving 'seamless abundance' in all spheres of life.