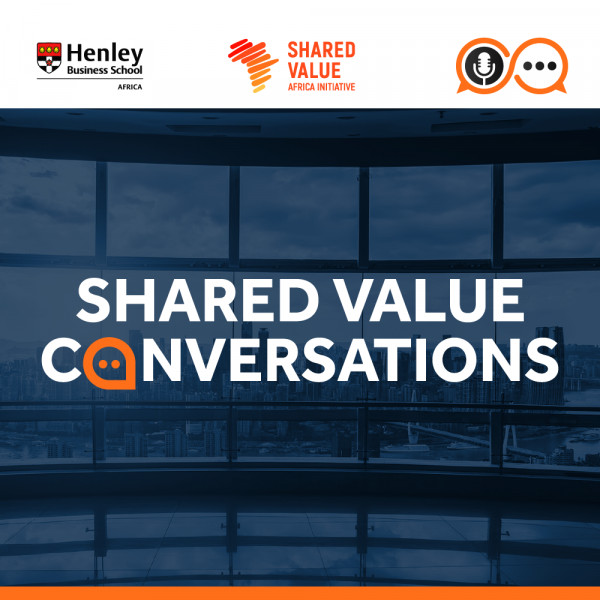 Shared Value Conversations
Shared Value Conversations is hosted by Tiekie Barnard, CEO of Shared Value Africa Initiative, who herself is a key voice on the subject matter and plays a pivotal role in driving SV forward in Africa. In this series of podcasts, Tiekie talks with other prominent leaders in the South African and International landscape about their Shared Value journeys in the hope of creating awareness and inspiring more South African companies to pursue SV initiatives.

This podcast series was created by Henley's PGDip Team Amalgamated cohort, an inspired group of young leaders pursuing their academic goals with Henley Business School. Team Amalgamated is Avusiwe Jim, Lukhanyo Ziphethe, Khuthala Sihlangu, Mandla Ngwenya and Nilendree Boodhram.

Shared Value Conversations is sponsored by Henley Business School.