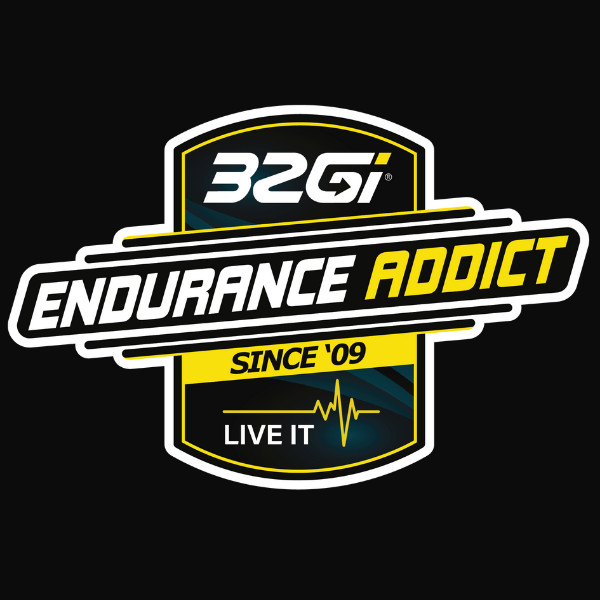 32Gi Endurance Addict
At 32Gi we understand what goes into being an "Endurance Addict".

We know that the first step of every endurance goal takes courage, and often massive effort.

We know that to excel it requires a goal, discipline, dedication and consistency.

Whether you are an avid King Of the Mountain Cyclist, beginner Road Runner, or Multi-Sport Athlete; we pledge to provide you with the unrivalled knowledge of nutrition, health, training and racing to lead a proper healthy and successful endurance lifestyle.