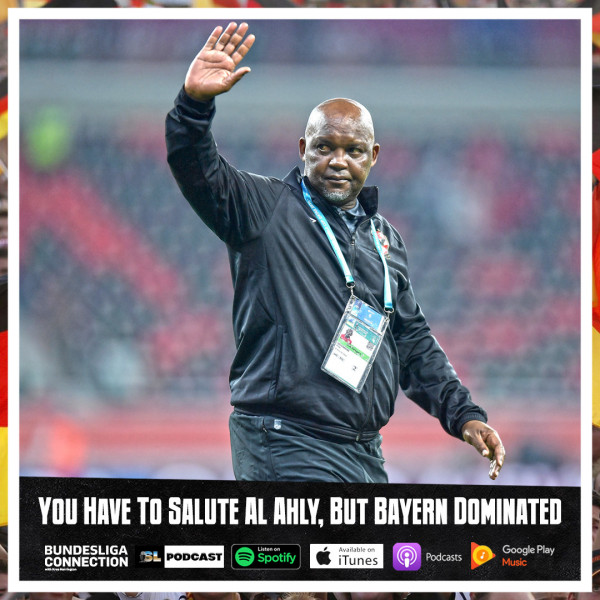 "You Have To Salute Al Ahly, But Bayern Dominated"
While it has been suggested in football circles that Al Ahly Coach Pitso Mosimane is under fire in Egypt for his team's inconsistency in the league, it cannot be denied that he has still managed to accomplish quite a bit during his short time with the club so far. The team known as the "club of the century" are notoriously critical of their coaching staff, essentially expecting a win in every fixture, so while 'Jingles' might be under a bit of pressure from the 'Red Devils' hierarchy, South Africans will still celebrate his CAF Champions League triumph and managing to help Al Ahly reach the FIFA Club World Cup semi-finals where they were recently knocked out by European champions Bayern Munich.

In the latest episode of the SL Podcast's "The Bundesliga Connection", DW sports correspondent Kres Harrington provides an analysis of the Club World Cup semi-final stating "obviously coach Pitso Mosimane is well-respected in South Africa and has managed to accomplish quite a bit in a short time with Al Ahly, so you have to salute the African champions for making it this far and competing but the match was totally dominated by Bayern". In the full podcast, Harrington also discusses Liverpool's trouble getting into Germany for their UEFA champions League round of 16 tie against RB Leipzig, Dortmund's continued struggles, and more from the latest round of fixtures in the Bundesliga.