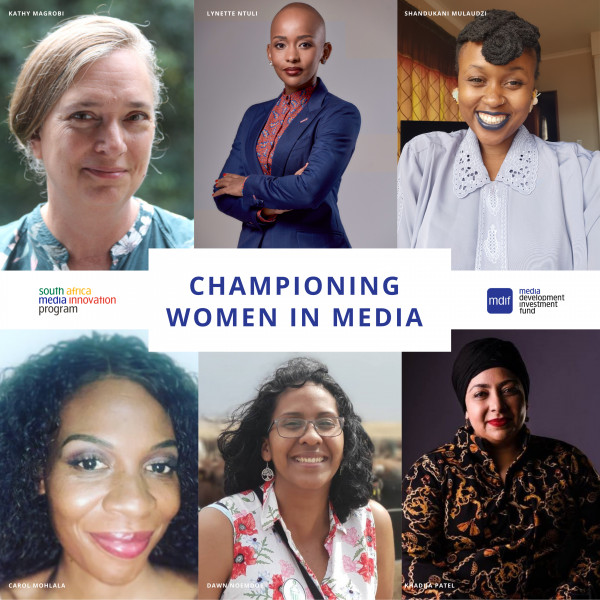 SAMIP Women Address Challenges of Covid-19
In the last few months, The South Africa Media Innovation Program (SAMIP) has hosted a number of discussions with leaders in various sectors of the industry to share experiences and insights. One such discussion focused on "Championing Women in Media". The discussion focused on the journeys, challenges and the advances of women within the South African media sector.

The panel consisted of: Kathy Magrobi, Founder of Quote this Women+; Carol Mohlala - Media and Communications Expert and former director of the Association of Independent publishers; Dawn Noemdoe - Editor of Food for Mzansi; Khadija Patel - Co-Founder of The Daily Vox and former editor of Mail and Guardian as well as Shandukani Mulaudzi - Contributing Producer at the Children's Radio Foundation (CRF).