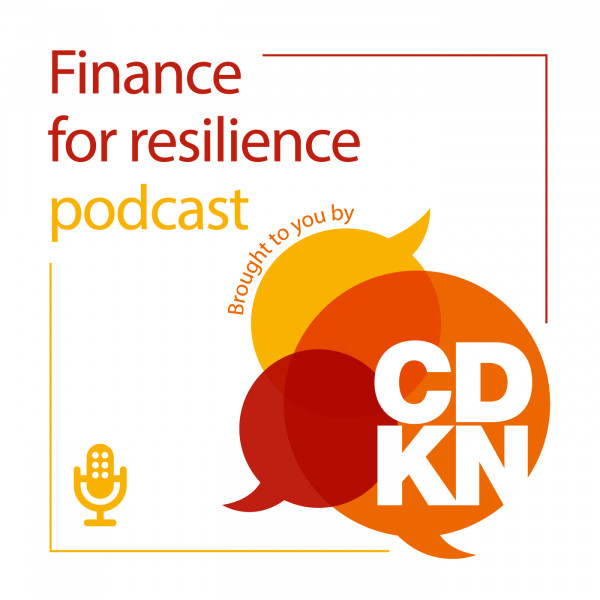 Ep.1 Building climate resilience through microfinance
In this inaugural episode of the "Finance for resilience brought to you by CDKN" we unpack the topic of microfinance and how the mechanism of microfinance enables the building of climate resilience.
Host, Kamleshan Pillay, welcomes distinguished guests Tineyi Mawocha - CEO of Opportunity Bank Uganda, Lydia Baffour Awuah - Senior Programme Manager at Opportunity International and Puneet Chopra - partner at Microsave Consulting in India, to a panel discussion. The panel discussion revolves around the concept and impact of microfinancing as well as the very real possibilities that microfinancing affords in the betterment of the social well-being of some of the most vulnerable communities.
How has micro-financing been used in terms of supporting climate initiatives? What have been some of the positive impacts of this? How can micro-finance enable gender equality in the household of lesser developed countries? What safeguards need to be in place against gender-based violence while avoiding reinforcing gender stereotypes?
If you'd like to find out more please visit:
https://cdkn.org/?loclang=en_gb
. Here you will find an email address for the team in your region. You can also follow us on Twitter at @cdknetwork or @SouthSouthNorth.
The links you need to know about:
www.southsouthnorth.org
https://www.unepfi.org/fileadmin/events/2007/nairobi/aleke.pdf
https://fsdkenya.org/tag/microfinance/
https://www.theafricareport.com/34465/kenya-microfinance-needs-to-be-regulated-says-ceo-of-kba/