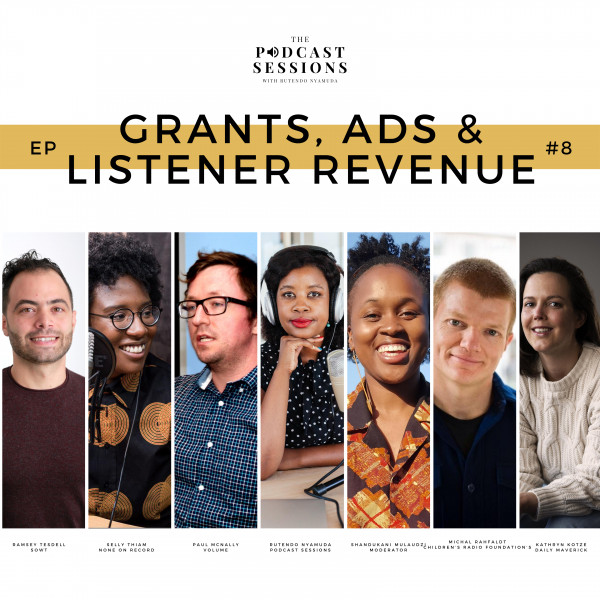 Grants, Advertising and Listener Revenue
In this episode of "The Podcast Sessions" we gain insights on the business of podcasting in various African countries. The discussion was hosted by the South Africa Media Innovation Program and features the following panelists:

Selly Thiam, None on Record; Paul McNally, Volume; Kathryn Kotze, Daily Maverick; Michal Rahfaldt, Children's Radio Foundation and Ramsey Tesdell, Sowt. The discussion was moderated by Shandukani Mulaudzi.