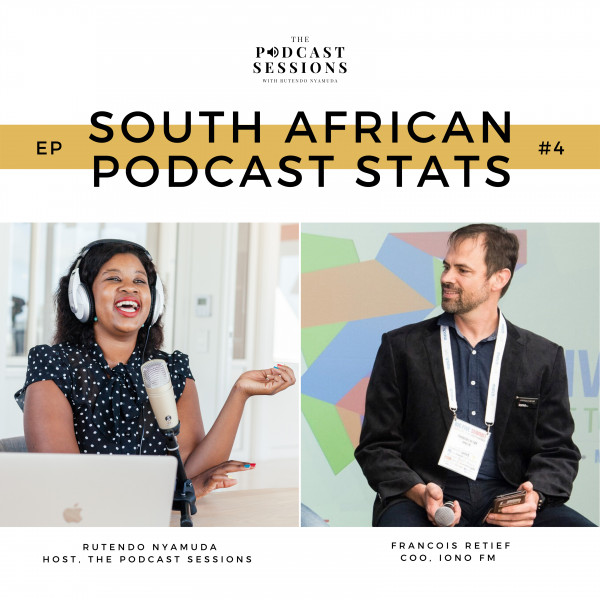 South African Podcast Stats ft Francois Retief
The Podcast Sessions with Rutendo Nyamuda — Chief Operating Officer of IONO FM, Francois Retief, speaks to Rutendo Nyamuda about the growth of the podcast industry in South Africa. He estimates that the listenership on IONO FM in 2020 will be between 5 and 6 million.

Francois also discusses how companies need to start gravitating towards podcasting and audio if they want to stay relevant and not get left behind in the future.