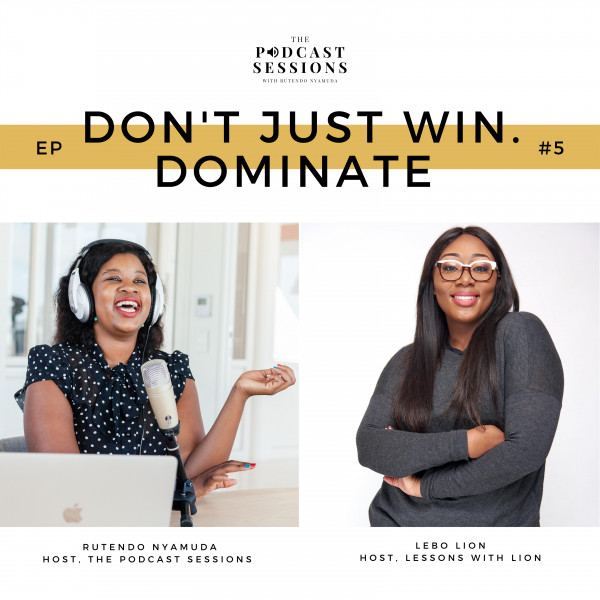 Don't Just Win. Dominate ft Lebo Lion
The Podcast Sessions with Rutendo Nyamuda — A prominent voice in marketing and host of "Lessons with Lion" podcast, Lebo Lion speaks to Rutendo Nyamuda about the importance of taking up space and dominating in your industry.

Lebo also speaks about the intersection between podcasting and marketing as well as the importance of branding and marketing your podcast if you want it to be successful.

She says it's important for more black podcasters and creatives to own their space and tell their own stories because if we don't who will?