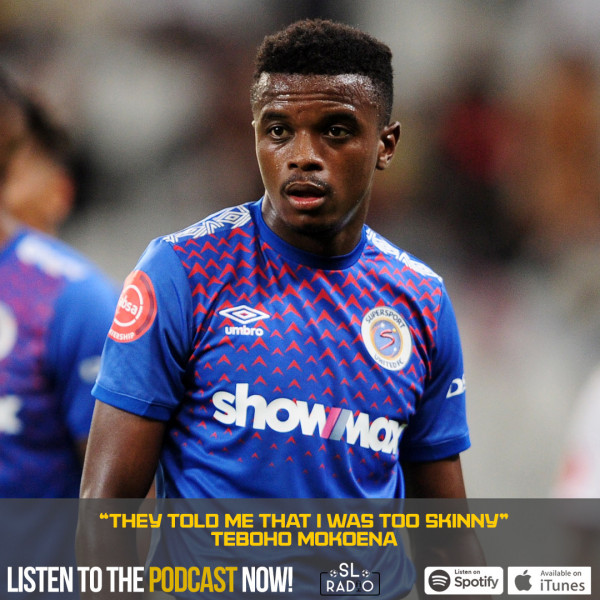 "They Told Me That I Was Too Skinny"
n the latest edition of My Starter Pack, SuperSport United Midfielder Teboho Mokoena recalls getting scouted as a youngster by primary school teacher Charles Molefe, and how he played every position before settling on central. "Actually I played every position, I was a striker, I was a center-back, I was a right-back, left-back, left-wing, I've played everywhere", Mokoena reveals to SL Radio. He also dishes on his time at Harmony Sports Academy, which lead directly to him being scouted by SuperSport United.

"[When] I got scouted, we were playing at the Coca Cola [initiative] I think in 2012, in Bloemfontein" explains Mokoena, "When I got there I was too skinny, even the guys were laughing at me, they said 'Ay Bra, you're too skinny but you've got a big foot'". The 23-Year-Old also dishes on his relationship with former Bafana Bafana coach Stuart Baxter, who is responsible for handing Mokoena both his PSL & international debuts.