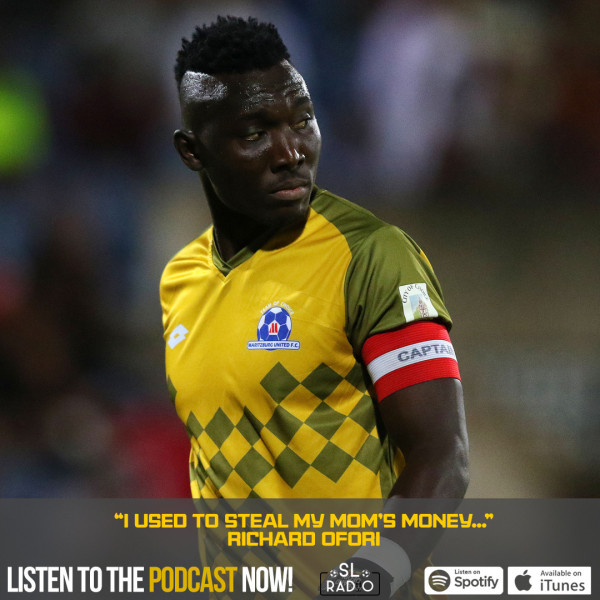 Richard Ofori "I Used To Steal My Mom's Money…"
In the latest edition of My Starter Pack on SL Radio, Maritzburg United Goalkeeper Richard Ofori reminisces about stealing his mom's money so that he could travel with local football teams in Ghana. He also recalls his debut for the Ghana u20 national team. He details his first start for "The Black Satellites" which came in the 3rd/4th place off match in the 2013 FIFA U-20 World Cup, and how he managed to keep Ghana's first clean sheet of the tournament in a 3-0 victory over Iraq.

"I was just thinking 'God Help Me'" says Ofori, as he only found out about his selection in the side four hours before kick-off. His performance was a sign of things to come, as the shot-stopper has gone on to feature in 2 Africa Cup Of Nations tournaments for the senior team, and has now been their preferred number 1 for three years.

The 26 Year Old also describes life growing up in Ghana and how he became interested in playing football at a young age.