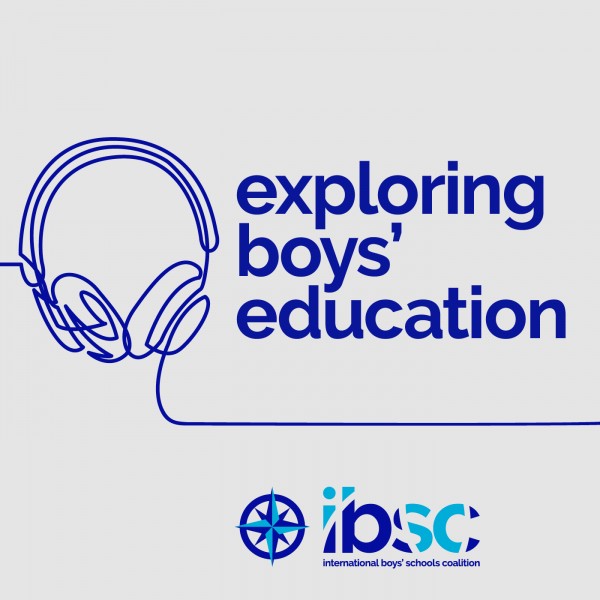 S1/Ep.05 - The Experts Speak: The Digital Life of Boys
Join IBSC Director of Membership Engagement Bruce Collins as he hosts conversations about the digital life of boys with Shimi Kang, Laura Tierney from The Social Institute, and Emma Sadleir from The Digital Law Co.

Explore the influence of mobile technology, social media, and the internet on boys. Hear experts offer provocative ideas about the digital life of boys and practical solutions to some of the evolving tech challenges we face in our schools.

Shimi Kang illuminates the impact of technology on boys' physical, psychological, and social development and offers insight on developing a healthy tech diet. Laura Tierney shares sage advice for boys' school teachers and leaders about how to develop relevant action plans that avoid top-down and don'ts-driven approaches. She highlights the importance of using social media for good. Tapping into vast experience in social media law, Emma Sadleir highlights the risks associated with boys' social media use and offers tips for teachers and school leaders to help boys manage their online behavior.

We welcome your voice notes in response to IBSC Exploring Boys' Education episodes. Leave a comment or highlight how you're using the podcast in your school. Please send WhatsApp voice notes to Bruce Collins at +27 71 8911 898 or email voice memos to IBSC@theibsc.org. We'd like to feature as many of your voices as possible in future podcast episodes.