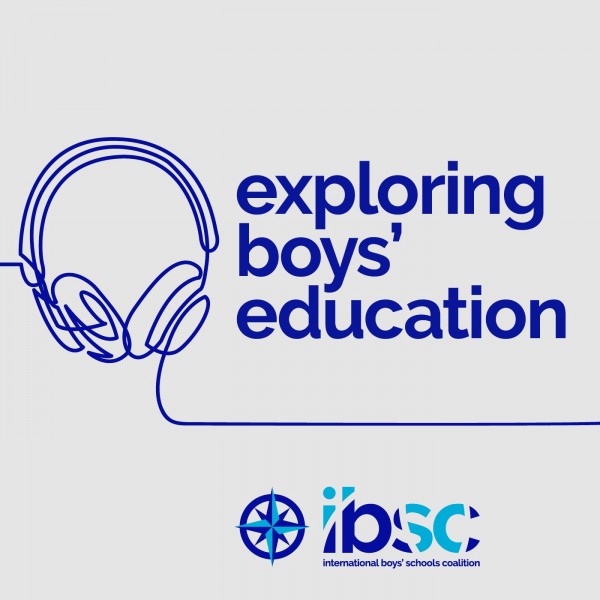 S1/Ep.01 - Developing Boys' Hearts: Wellness and Well-Being in Boys' Schools
Join IBSC Director of Membership Engagement, Bruce Collins, as he hosts conversations about the importance of boys' wellness with Hal Hannaford, headmaster, Selwyn House School (Canada); Sonia Lupien, director and founder, Centre for Studies on Human Stress; and Ned Hallowell, renowned psychiatrist and New York Times best-selling author.

At the 2019 IBSC Annual Conference in Montréal, Hal Hannaford emphasized the vital importance of connecting with other boys' educators. Now he shares his vision of why all boys' schools need to create welcoming spaces that focus on wellness. One of the most important roles of boys' schools is to foster meaningful connections in our communities.

The engaging Sonia Lupien builds on the conversation by explaining on the scientific impact of stress on children and teenagers. She highlights ways schools and teachers can ameliorate the impact of stress in boys' lives. Lupien speaks about the power of meaningful relationships, recognition of individual talents, the signs of stress responses in students, stress response and gender, and losing mobilized energy.

Ned Hallowell, an expert in treating ADHD and dyslexia, describes what he means when he says, "I don't treat disabilities, I help unwrap gifts." The Harvard-trained psychiatrist offers his advice for teacher of boys as they engage with boys who face challenges. He details how to recognize and deal with students who might be struggling with so-called learning disabilities, including navigating prejudicial responses to these. Hallowell also speaks about the power of connectedness to create safe spaces for the boys we teach.

IBSC Exploring Boys' Education music composed and performed by Tom DiGiovanni.

Music inserts by Molly Johnson and her band were used with permission.