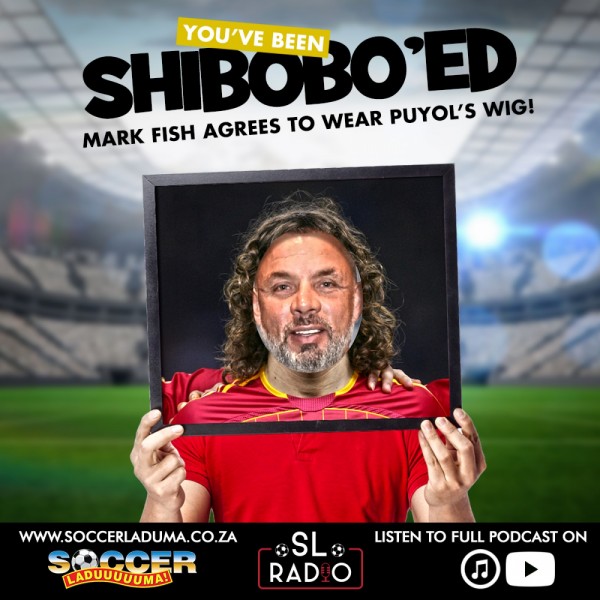 You've Been Shibobo'ed - Mark Fish Agrees To Wear Puyol's Wig!
Each week the Soccer Laduma Radio team will try to catch out someone in the South African footballing industry - current players, legends, coaches and club owners – nobody is out of play!

This week we Shibobo'ed South African legend Mark Fish. We got our foreign accents expert LD to call Mark posing to be an Italian advertising executive called Fabio. Fabio is trying to convince Mark to come to Italy to be in an advert for an Italian scooter brand. The catch; Mark 'Fishy' is asked to wear a wig and pretend to be Carlos Puyol and is also asked if he can sing with Andrea Bocelli!

Listen closely as Fishy gets Shibobo'ed!