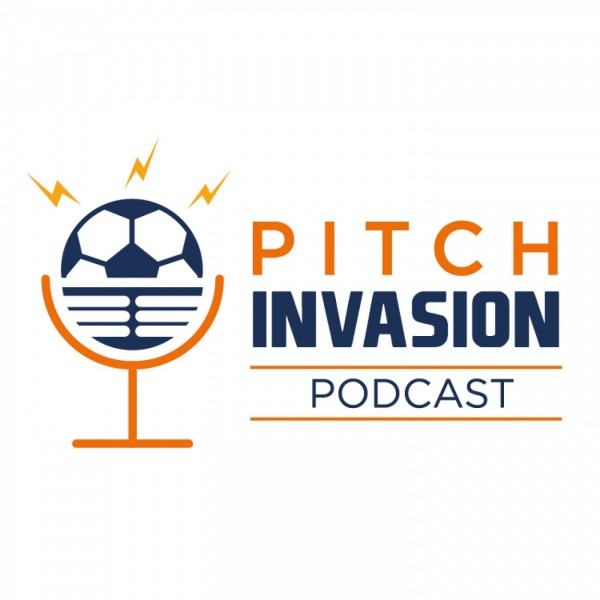 EP25: Chiefs flair return, Aguero, Sorry-ball & UCL
It's a mega episode as Xola, Lwazi & Emeka discuss Kaizer Chiefs returning to their roots, Sergio Aguero, Chelsea's demise, Liverpool and who is the best placed team to win the Champions League.

+ Chiefs & Akpeyi showed up for Soweto Derby
+ Amakhosi the team of flair again? (05:18)
+ Does "drawby" play into Sundowns hands? (06:25)
+ George Lebese making most of Supersport chance (11:10)
+ Legends coaching debate: Samuel Eto giving striking tips (14:28)
+ Sergio Aguero reviving Xola's Fantasy League standings (19:01)
+ Xola questions Firmino's role at Liverpool (22:13)
+ Sarri Ball to Sorry Ball: Abramovich saying goodbye to Chelsea? (27:43)
+ Champions League: "PSG run into Man United at the wrong time" (39:00)
+ The best placed team to win the Champions League (43'20)

Pitch Invasion, the podcast for football tribalists! Join the debate on...
Twitter - https://twitter.com/pitchinvaded
Instagram - https://instagram.com/pitchinvaded
Facebook - https://www.facebook.com/PitchInvaded

Pitch Invasion is produced by Audiodacious in collaboration with DSTV Media Sales

Disclaimer: the views & opinions expressed on the Pitch Invasion podcast are solely those of the hosts. They do not reflect the views & opinions of their respective employers, affiliates or advertisers. Nuff said, let's get into it!