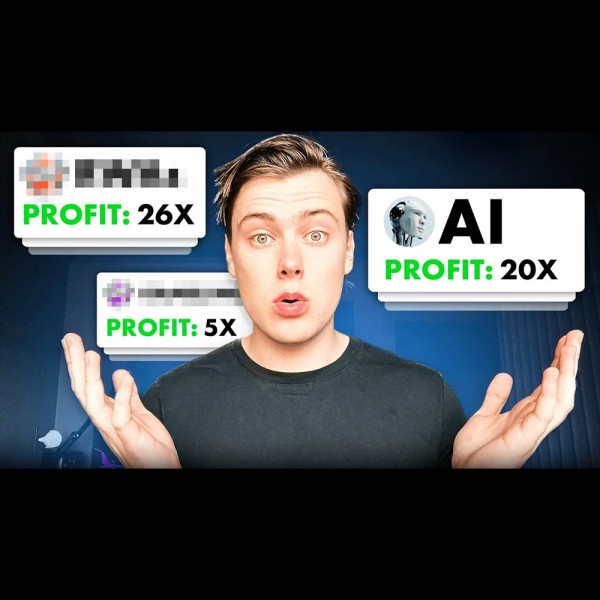 Top 3 Crypto Sectors for MASSIVE Profits In 2024! (Accumulate Now)
Today, Miles is taking a deep dive into the top 3 crypto sectors for the next bull run. Millionaires are made in the bear market and what better time to invest in the future of blockchain and cryptocurrencies? The question is, what crypto narratives will bring the best return of investment! Tune in to Crypto Banter DeFi now and find out where the train is headed!

⚠️ 𝗕𝗘𝗪𝗔𝗥𝗘 𝗢𝗙 𝗦𝗖𝗔𝗠𝗠𝗘𝗥𝗦 𝗜𝗡 𝗢𝗨𝗥 𝗖𝗢𝗠𝗠𝗘𝗡𝗧𝗦 𝗔𝗡𝗗 𝗖𝗢𝗠𝗠𝗨𝗡𝗜𝗧𝗬 𝗖𝗛𝗔𝗡𝗡𝗘𝗟𝗦

- - - - - - - - - - - - - - - - - - - - - - - - - - - -

Crypto Banter is a live streaming channel that brings you the hottest crypto news, market updates, and fundamentals of the world of digital assets – "straight out of the bull's mouth"!! Join the fastest-growing crypto trading community to get notified on the most profitable trades and the latest crypto market update & news!!

𝗗𝗶𝘀𝗰𝗹𝗮𝗶𝗺𝗲𝗿:
Crypto Banter is a social podcast for entertainment purposes only!
All opinions expressed by the hosts, guests and callers should not be construed as financial advice! Views expressed by guests and hosts do not reflect the views of the station. Listeners are encouraged to do their own research.

#Bitcoin #Crypto #Altcoins

⏱𝗧𝗶𝗺𝗲𝘀𝘁𝗮𝗺𝗽𝘀:
00:00 Top 3 Crypto Sectors for the Next Bull Market
01:36 GambleFi Gambling Platforms & Top DEXes
08:10 Investing in Real World Assets RWAs
12:25 AI Crypto - Artificial Intelligence & Blockchain

Listen to more Podcast with Miles Deutscher.