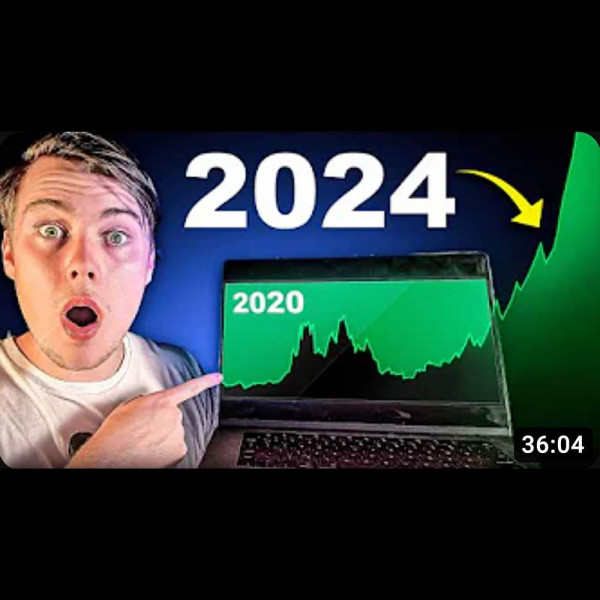 Watch This Video If You're Serious About Making Money In Crypto
Today, Miles Deutscher explores the strongest crypto market catalysts for 2024. With the next Bitcoin halving cycle starting in April, most crypto investors are expecting a raging bull market! But which projects should be in our portfolio when the time comes? Tune in to Crypto Banter DeFi and find out!!

⚠️ 𝗕𝗘𝗪𝗔𝗥𝗘 𝗢𝗙 𝗦𝗖𝗔𝗠𝗠𝗘𝗥𝗦 𝗜𝗡 𝗢𝗨𝗥 𝗖𝗢𝗠𝗠𝗘𝗡𝗧𝗦 𝗔𝗡𝗗 𝗖𝗢𝗠𝗠𝗨𝗡𝗜𝗧𝗬 𝗖𝗛𝗔𝗡𝗡𝗘𝗟𝗦

- - - - - - -

Crypto Banter is a live streaming channel that brings you the hottest crypto news, market updates, and fundamentals of the world of digital assets – "straight out of the bull's mouth"!! Join the fastest-growing crypto trading community to get notified on the most profitable trades and the latest crypto market update & news!!

𝗗𝗶𝘀𝗰𝗹𝗮𝗶𝗺𝗲𝗿:
Crypto Banter is a social podcast for entertainment purposes only!
All opinions expressed by the hosts, guests and callers should not be construed as financial advice! Views expressed by guests and hosts do not reflect the views of the station. Listeners are encouraged to do their own research.

#Bitcoin #Crypto #Altcoins

⏱𝗧𝗶𝗺𝗲𝘀𝘁𝗮𝗺𝗽𝘀:
00:00 Crypto Trading & Making Money in Crypto
01:00 Historical Bitcoin Price Action
03:00 Trading Ethereum - Technical Analysis
05:10 Bitcoin Price Ranges & Altcoin Prices
07:37 Trading Meme Coins - Rotational Plays
09:22 Crypto Market Catalysts in 2024
16:00 Bitcoin Halving & Bitcoin Spot ETFs
17:40 FED Pivot & Interest Rate Cuts
21:45 How to Position Yourself in the Market
24:20 Work Harder in the Bear Market
27:03 Altcoins from the Last Bull Market
28:42 Finding New Altcoins for 2024

Listen to more Podcast with Miles Deutscher.