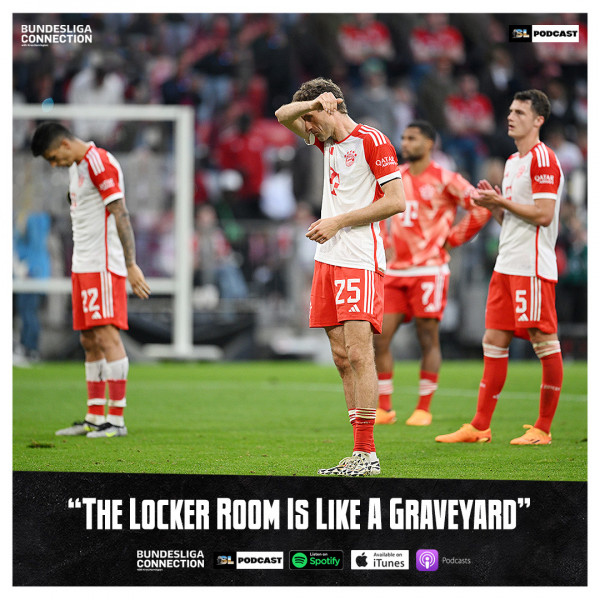 "The Locker room Is Like A Graveyard"
Bayern Munich are currently finding themselves in an unwavering position which sees them on the brink of losing out to their 11th consecutive Bundesliga title, this time to their fierce rivals, Borrusia Dortmund. Bayern were recently given a hard time by RB Leipzig which resulted in a 3-1 loss. It is no secret that Bayern Munich is struggling, and reports coming out of the capital city suggest that changes, starting from the top, could be the only possible solution would be a complete overhaul, starting from the top. This implies that the porting director, owner, and head coach Thomas Tuchel should be put under a microscope to investigate what the issues are.

As it stands, Thomas Tuchel currently had the work of pressure on his shoulders, considering he has played a role in Bayern's exits from the UEFA Champions League, DFB Pokal (German Cup), and potentially, the Bundesliga itself. Tuchel inherited a troubled locker room, which current Bayern Munich defender Matthijs De Ligt has called 'a graveyard.' De Ligt describes the locker room, comparing it to the Titanic hitting the iceberg. This surely shows where the issues are originating from.

At the same time, Borussia Dortmund are on the verge of claiming their first title in over a decade and they can do this, by claiming maximum points when they welcome Mainz to Signal Iduna Park on Saturday 27 May. Dortmund has had a phenomenal season, albeit overrun with silly errors and common mistakes. The team from North Rhine-Westphalia will be salivating to grasp the title, but the pressure is mounting as the title is theirs to lose.

On the latest episode of the Bundesliga Connection, DW Sports correspondent and German Football expert Kres Harrington breaks down the pot of pressure in which Bayern Munich are finding themselves in. With rumours of players and coaches leaving, Bayern is not looking too good. Borussia Dortmund have a chance to claim Bundesliga glory for the first time in over a decade when they face off against Mainz at Signal Iduna Park.