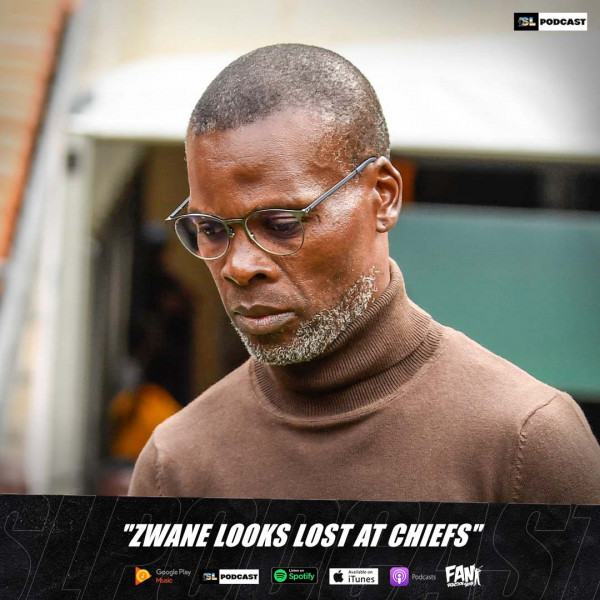 "Zwane Looks Lost At Chiefs"
Kazier Chiefs are to once again finish a season without tasting silverware. For 8 consecutive seasons, Kaizer Chiefs have struggled to write their name on a trophy and the fans are understandably upset. Having a multitude of coaches and opportunities during this time, they still can't seem to claim a title. Something isn't going according to plan and the fans fear the worst when speaking on the latest episode of the Fan Reaction Show. One fan suggests it might be a few more years until the Glamour Boys reach success. Amakhosi are currently coached by a legend of the club, Arthur Zwane but unfortunately, his coaching style isn't clicking with the football fraternity. Zwane favours younger stars in bigger games, but many suggest he should be mixing things up with youngsters and veterans. Another fan says "Coach Arthur Zwane is good, the problem is choosing younger stars over experienced players, there are games He needs to rest younger stars and use his experienced players."

After Chiefs lost on Penalties to their noisy neighbours Orlando Pirates in the Nedbank Cup semi-final, Zwane publicly stated that his tenure with the club has been better than his predecessors (Ernst Middendorp, Gavin Hunt, and Stuart Baxter). Many fans speaking on the Fan Reaction Show disagree with this statement and suggest that Zwane has bitten off more than he can chew. "He needs support. He must be assistant and Chiefs must bring in an experienced coach."

On the latest episode of the Fan Reaction Show, Mzansi reacts to Arthur Zwane's post-match comment after he and Kaizer Chiefs were knocked out of the Nedbank Cup Semi-final at the hands of Orlando Pirates. Mzansi predicts who will win the Nedbank Cup Final between the Buccaneers and Sekhukhune United.