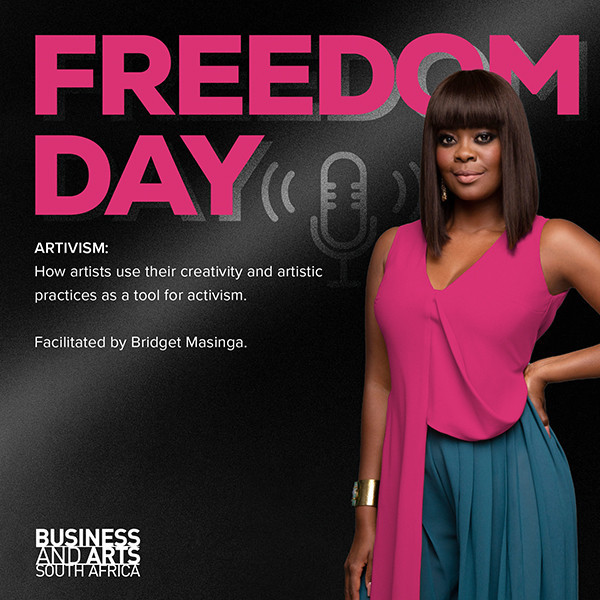 BASA Freedom Day Podcast - Artivism
Artivism – How artists are using their creativity and artistic practices as a tool for activism.

In this conversation Bridget Masinga is joined by young creatives Amogelang Pila, Boitumelo Makousu alongside the Exhibitions and Events coordinator Lesole Tauatswale from Constitution Hill exploring the intersection of art and activism and the role of artists in creating social change through their art. In honour of Freedom Day, the conversation explores the concept of freedom of expression in the creative sector as they unpack the exhibition titled O M A N G? O T S W A K A E? O Y A K A E? Hosted by the Constitution Hill.