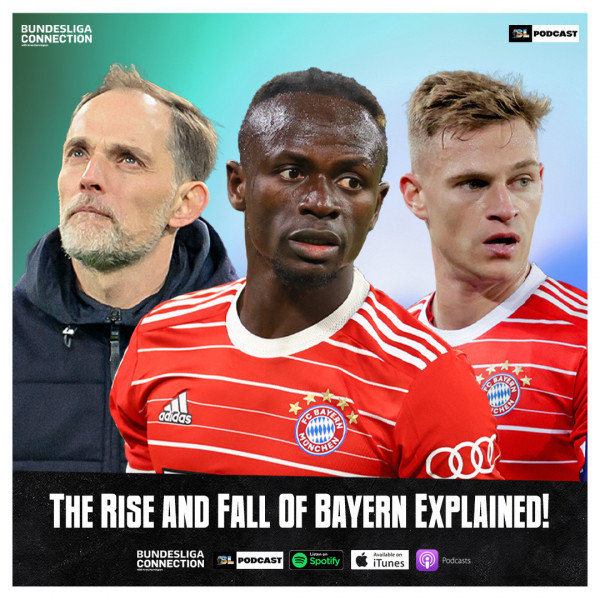 The Rise and Fall Of Bayern Explained!
Bayern Munich has lost yet another match under the guidance of Thomas Tichel and the fans are getting anxious and annoyed. With the Bavarian giants winning only 1 match during April, being Der Klassiker, Tuchel's tenure has been questionable, to say the least, and questions need to be asked, not only about Thomas Tuchel but also about senior management higher up. With the likes of Oliver Kahn and Hasan Salihamidzic playing a massive role in the club's downfall, why are these gentlemen still running the show? It all starts with the sacking of Julian Nagelsmann being poorly explained and ends with Bayern's poor run of form during April. Something is going wrong within the club, but perhaps these issues stem from authority and not the players.

Bayern Munich suffered this loss to Mainz, who is Thomas Tuchel's former club, which saw the Bavarian giants have a great first half, After the break, they became lackluster and uninspired to get the victory. Bayern's 'Iron Man,' Joshua Kimmich had circles run around him and the lack of urgency saw Mainz claim all 3 points. At the same time, Borrusia Dortmund proved to be too strong for Eintracht Frankfurt. A brace from Male and a slick turn and shot from Dortmund star Jude Bellingham saw Frankfurt go down. Dortmund is now leading the league table by slender margins but looking at their run of fixtures, the club should claim maximum points.

On the latest episode of the Bundesliga Connection, DW Sports correspondent and German football expert Kres Harrington claims the Bayern Munich dynasty is coming to an end. Kres speaks on Borrusia Dortmund's title hopes and the challenges they face and touches on the Sadio Mane saga!