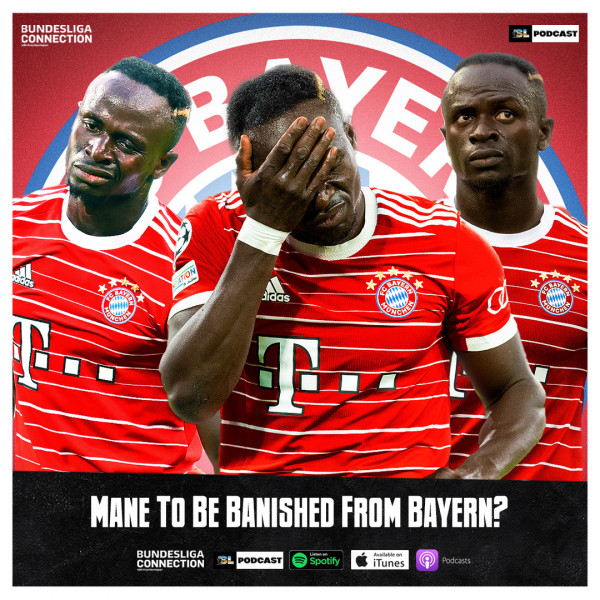 Mane To Be Banished From Bayern?
Bayern Munich, as a club, seems to be in complete turmoil after the incident which unfolded after their humiliating loss to Manchester City when they traveled to the Etihad for their UEFA Champions League for their first Quarter-final leg. Manchester City was dominant from the get-go, and ultimately, put 3 past the Bavarian giants. After the match, in the locker room, tempers were flaring which saw an argument between Leroy Sane and Sadio Mane break out, with the Senegalese superstar throwing a punch toward Sane. This caused the German's lip to split, and blood was drawn. A shocking event from the least-likely player. Sadio Mane has since been fined over €300 thousand and was benched during Bayern's match against Hoffenheim. The latest reports out of Munich suggest that the club wants to see Sadio Mane out during the summer transfer window. This could be because of 2 things; the fact that Leroy Sane is German and due to the fact of the long-term plan that Sane has been involved in. It also goes without saying that physical aggression within the German culture does not sit well. Sadio Mane is clearly frustrated due to a lack of playing time and personal losses, but this still doesn't justify his actions.

Regardless of this dispute, and the 3-goal deficit, Manchester City has coach Pep Guardiola has publicly admitted that this 'fight' will fire up Bayern even more for a chance at redemption when the two footballing giants face off against each other, in Munich for leg number 2. A 3-goal deficit is never an easy task to overcome, but Guardiola is worried and will have to make sure that his Citizens do not become complacent. Looking at history, this is few and far between, and not many are giving Bayern a chance. Momentum-wise, they didn't do anything to help themselves out by dropping points in the league, missing the chance to go 4 points clear at the top, Bayern Munich coach Thomas Tuchel mentioned that during this 1-1 draw with Hoffenheim, there were only a handful of decent minutes played by Bayern.

On the latest episode of the Bundesliga Connection, DW Sports correspondent and German football expert break down the issues which transpired in the Bayern Munich locker room after their humiliating defeat to Manchester City. Kres Also provides an in-depth analysis of the second leg of their UCL tie. Borussia Dortmund dropped points in the league and Hertha Berlin has made some managerial changes!