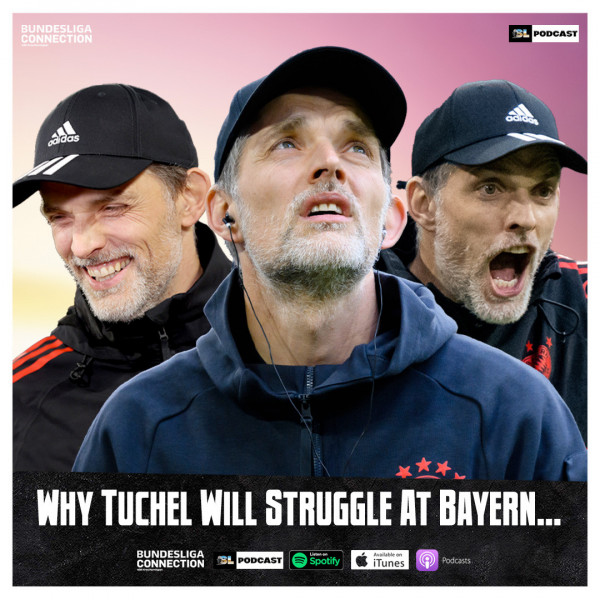 Why Tuchel Will Struggle At Bayern…
Bayern Munich regained the top spot in the table after a 4-2 victory over fierce rivals, Borrusia Dortmund, Bayern now leads the standings by a mere 2 points, with the likes of Dortmund, and Union Berlin applying the pressure. With only 4 points sporting the top 3 teams, Bayern will need to stay focused to win yet another league title.

The Bavarian giants welcomed Borrusia Dortmund to the Allianz Arena in what is known as 'De Klassiker.' Bayern recently sacked Julian Nagelsmann and employed former Dortmund coach, Thomas Tuchel. Tuchel was looking to hit the ground running and he did just that. A convincing 4-2 victory over his former club but Dortmund do have themselves to blame. The first goal from Bayern came as a gift when Dortmund goalie Gregor Kobel swiped and missed the ball, allowing it to roll into the back of the net. Questions were asked about Gregor's selection, as the Swiss International recently returned from injury and then was put straight back into the first team. This error shifted the tide and Bayern Went on to dominate.

As mentioned, this was Thomas Tuchel's first game in charge for Bayern which is slowly becoming a daunting task. Tuchel inherited a divided locker room which is never a good thing for a coach. Bayern left back, Ben Pavard, dedicated this victory to Julian Nagelsmann which just goes to show the animosity among the players. Tuchel has an incredibly difficult job at hand and considering how ruthless Bayern Munich can be towards coaches, he needs to keep on his toes.

Bayern Munich will slowly start to feel the pressure with all of the matches coming their way. The Bundesliga record holders are facing Freiburg in the German Cup and Manchester City in the UEFA Champion league, at what point will the fatigue come into play?

On the latest episode of the Bundesliga Connection, DW Sports correspondent Kres Harrington breaks down Thomas Tuchel's first game in charge and the magnitude of the role he has been handed. Kres Also speaks about the remainder of Bayern's season and how they need to stay focused and calm if they want to claim silverware. Kres speaks about the German Cup draw which has some interesting fixtures.