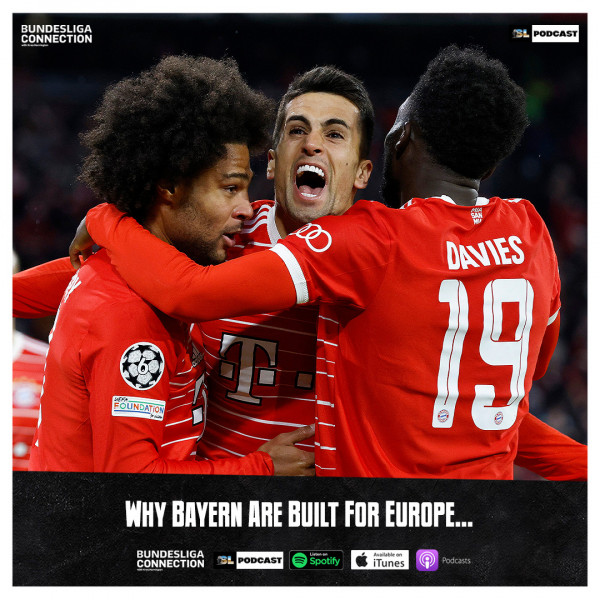 Why Bayern Are Built For Europe…
Bayern Munich has once again proven its European worth after knocking out a full-strength Paris Saint-Germain outfit from the UEFA Champions League. The Bavarians were able to win the first leg 1-0, and now the second leg 2-0. This may be exactly why Kylian Mbappe spoke out after the defeat and suggested that Bayern is built for the Champions League and PSG aren't. Mbappe was restricted during these matches, he was unable to perform and defensively, Bayern shut the Frenchman down. Thomas Muller has suggested that Bayern always does well against teams with Lionel Messi, thinking back to his Barcelona days and how Bayern used to play around with the Catalonian outfit. Julian Nagelsmanns looks to have plans and Ideas waxed considering his goal was to hold Mbappe down, and his team pulled this off brilliantly. Mbappe was paralyzed on the pitch

Borussia Dortmund has potentially hit a speed bump - first in the UEFA Champions League where they have been booted out of the competition thanks to Kai Haverts, Raheem Sterling, and Chelsea FC. Kres Harrington discusses this and suggests that perhaps the English crowd got the better of the travelers. Dortmund then faced off against a relegation-battling team Schalke in the Bundesliga, which resulted in a 2-2 draw. Dortmund had the upper hand on 2 occasions, but by conceding goals after scoring, Dortmund was only able to secure a single point. Dortmund has a history of digging holes deeper, if history is to repeat itself, Dortmund's season might be going downhill from here

On the latest episode of the Bundesliga Connection, DW Sports correspondent and German football expert Kres Harrington breaks down the chances of a handful of German sides and their run in European competition. Bayer Munich has solidified a cushion-like lead at the top of the Bundesliga table and Borrusia Dortmund has taken a slight turn for the worst after Chelsea booted them out of the UCL and Schalke held them to a draw. Kres debates whether or not Jude Bellingham will stay at Dortmund, or will the 19-year-old head to Real Madrid and play for Los Blancos!