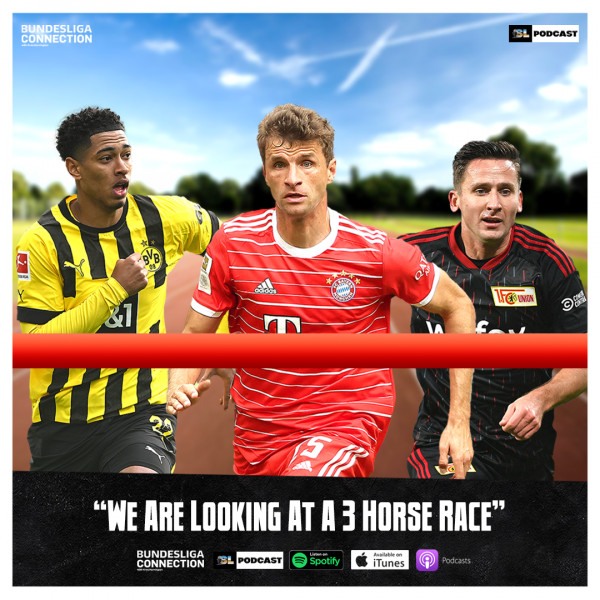 "We Are Looking At A 3 Horse Race"
The Bundesliga title race is heating up with only 3 points separating first-placed Bayern Munich (43 points), and third-placed Borussia Dortmund (40 points). Shock title contenders Union Berlin are currently occupying the second spot with an impressive 42 points. The side from the capital city managed to overcome a strong RB Leipzig outfit, winning that match 2-1. Bayern looks to be back to their winning ways after thrashing VFL Bochum 3-0 and Dortmund showed their class by claiming all 3 points against SV Werder Bremen. With 20 matches completed, there really is no telling how the standings will finish.

When asked about the competitiveness this season, DW Sports correspondent and German football expert Kres Harrington explains that Dortmund's win was a hard-fought victory as Werder Bremen has been known to cause a few upsets. Dortmund scored 2 late goals, which was a fantastic turn of events, as they tend to concede late this season. Dortmund have a good young team and to see them get a victory on the road, as they are typically stronger at home, will most likely prove to be a much-needed moral boost - now they are within striking distance of the title.

When you look at the standings, the league is slowly becoming a three-horse race with fourth-placed Freiburg and fifth-placed RB Leipzig looking strong too. Anything can change considering the European pitch is back. More games will shake the standings up a bit with only the best, and strongest teams maintaining their quality.

On the latest episode of the Bundesliga Connection, DW Sports correspondent and German football expert Kres Harrington breaks down the title race within the league and explains that "we are looking at a 3 horse race at the moment." Bayern is in the driving seat with Union Berlin and Dortmund following closely. With only 3 points the difference between first and third place, the last handful of matches are of vital importance for these teams.