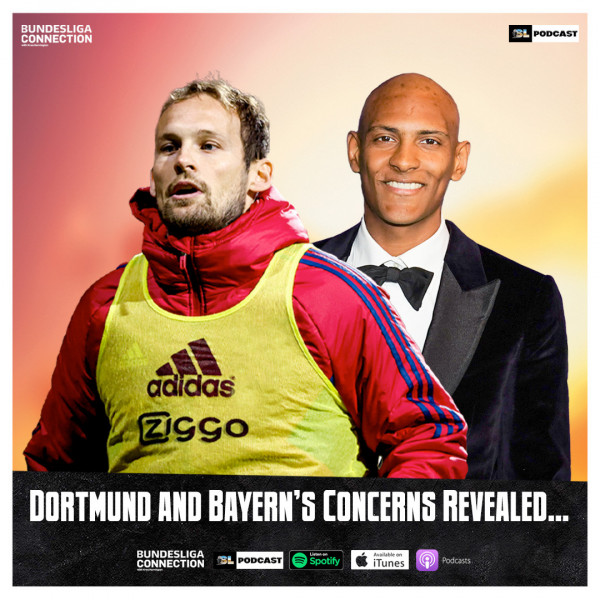 Dortmund and Bayern's Concerns Revealed…
After a lengthy spell on the sidelines due to cancer treatment, Ivorian striker and Dortmund forward Sebastien Haller has rejoined his club in a 'mini camp' ahead of the season restart. The 28-year-old was diagnosed with testicular cancer in June 2022 and is setting his sights on a return, in January 2023. With Haller's return, another Dortmund striker, in Youssoufa Moukoko, has yet to renew his contract which should bring some concerns to BVB as he is a talent most wanted.

Bayern Munich has done some interesting business with their latest signing. After concerns around Neuer's, Sane's, and L.Hernandez's absence, the Bavarian Giants urgently need to sign a player, and ageing Daley Blind was top on their list. The former Manchester United and Ajax Amsterdam defender signs for Bayern until the summer of 2023 with an option for one additional season. Is this the right move for Bayern?

On the latest episode of the Bundesliga Connection, concerns are emerging for Borussia Dortmund and Bayern Munich alike. Sebastien Haller rejoins Dortmund and Bayern are YET to find a goalkeeper...