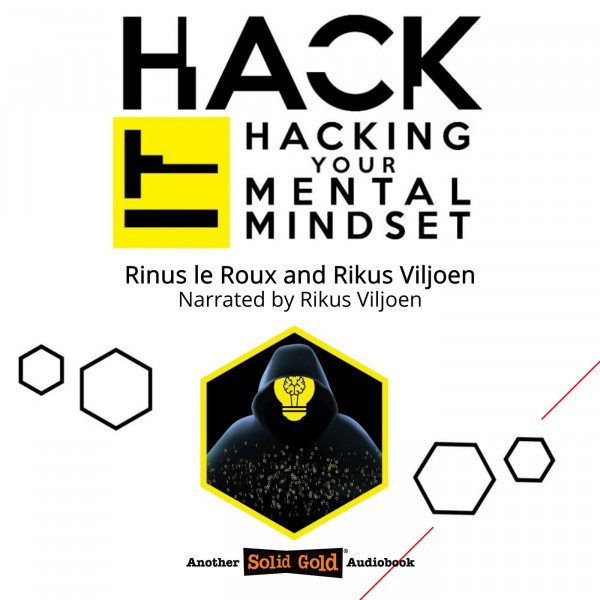 Hack it - Hacking your mental mindset | Rinus le Roux and Rickus VIljoen
Unpack it! Whack it! Hack it!

Written by Rinus le Roux and Rickus VIljoen
Narrated by by Rikus Viljoen

A new way of thinking, a new way of healing. Hack what's been keeping you back. Everything has changed and 'HACK IT' offers elite mental upgrades granting a more sincere human experience in the modern era. If you could change one thing, why not revolutionise your tomorrow?

When everything has become uncertain, you need a book of tricks under your elbow and up your sleeve. You need a hacker that cares for what you need. Hacking is a capacity to ask the right questions; how does one make a mental shift yo reform your mental and emotional state? How can disruption and barely managing to cope birth an abundance of hope? Which hacks do the masters of their trades have to share and how can you become formidable in your own workspace? Can you crack the greatest struggles in your life? It's all inside your code, waiting only for you to download.

Hack the 'mind bugs' plundering your circuitry and rewire everything you thought you knew. If you won't take another life, why take your own? If you're going to take it, take it in hand and make something new and bold. Discover your adaptability!