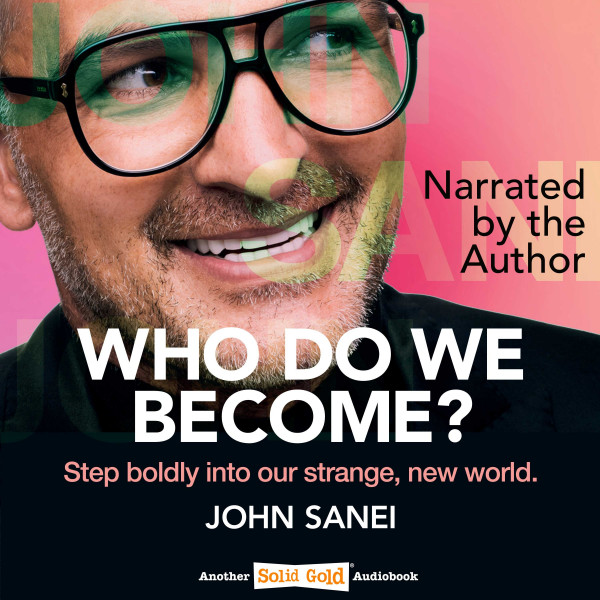 Who Do We Become?
Step boldly into our strange, new world

Written by John Sanei
Narrated by the Author

'I know that what I've learnt in the past two years will help me for the rest of my life. My hope is that you will see yourself reflected in my own journey, and . . . consider who you will become in this new world of ours. Who we all might become.'

If you're suffering from a crisis of meaning, you're not alone. In this powerful new book, future strategist John Sanei shares how he found ways to cope with the uncertainty that has been all around us in the past two years. Lockdown meant his career came to a screeching halt. He was living with his parents and then had to battle loneliness until he started to reassess who he was and what he wanted from life.

Infused with empathy and personal anecdote, Who Do We Become? explores our individual responsibility to evolve into more decent, dynamic versions of ourselves, our businesses and humanity as a whole – especially in times of crisis.

The book is divided into three sections. In Part 1: ANGUISH, John explores how to courageously mourn the loss of our 'normal' pre-COVID world. Part 2: ABNORMAL, shows us how to understand this new environment and recognise that uncertainty is the new normal. Then, in Part 3: ADVENTURE, John provides a toolkit for us to forge out into the new world, to succeed and recognise the signs of rebirth and renewal. Travel with John as he maps out our strange, new world and lays down a path to reframe our thinking, to recognise our discomfort, to survive and thrive.