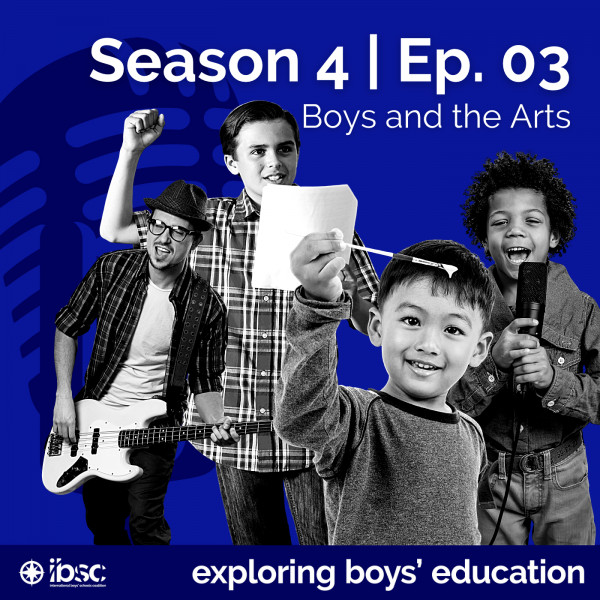 S4/Ep.03 - Boys and the Arts
Hear from Shannon Frigyik and Thembekile Maseko from St. John's College Preparatory School (South Africa) and Mark Stenhouse from St. Alban's College (South Africa) as they reflect on the role of the arts in the lives of boys. Delve into the positive impact music and drama have on younger boys and the skills older boys develop engaging in arts programs that are made accessible to all students.

IBSC Exploring Boys' Education music composed and performed by Tom DiGiovanni.